From: Grace Haden
Sent: Friday, 27 September 2013 12:14 p.m.
To: 'johnston@brookfields.co.nz'
Cc: 'dickey@brookfields.co.nz'; green@brookfields.co.nz; 'David Neutze'; 'schnauer@brookfields.co.nz'; 'gilbert@brookfields.co.nz'; 'abraham@brookfields.co.nz'; 'delugar@brookfields.co.nz'; 'corlett@brookfields.co.nz'; 'miller@brookfields.co.nz'; 'oreilly@brookfields.co.nz'; 'youngj@brookfields.co.nz'; 'paterson@brookfields.co.nz'; 'mccombe@brookfields.co.nz'; 'harland@brookfields.co.nz'; 'ferner@brookfields.co.nz'

Subject: Request for investigation into the conduct of David Neutze.
 attachments   brookfields submissons 
response to submissions in opposition brookfields final
Good  morning   Howard
 I  see that your specialty is  trusts  as such I am directing this to you and as Chairman – Brookfields' Board for investigation
  I have copied in  senior partners for the interest of transparency  and out of their concern of the ethics of  their law firm .
 It would appear that David Neutze  does not  know   the first thing about trusts   and  has taken 7 ½ years of legal action   for and on behalf of a fiction   so that  a very public   fraud can be concealed.
 I note just recently  that David  did not  notice that an email  sent in  2012  was over a year old  and not sent last month , I also believe that he  signs many documents without reading them or  properly comprehending he significance of their content.
 He has signed the papers involved in this  litigation and allowed    the matter to progress , he stood by while his legal executive at the time, Vivienne Parre used intimidation tactics  to coerce a solution . Then David signed the statement of claim  and avoided discovery  knowing  that there was no evidence to support his claims.  He  relied on a trust deed   which  had long expired to   claim legal standing for three people  who were not together named on that deed in the  first place.    Identity fraud 101 and total  neglect of  professional duty .
 I believed it to be  against the rules for lawyers to use their office   for fraudulent purposes and would have thought  that  if evidence came their way to  place doubt on  their clients standing  that the  lawyer  should act in the interest of justice  due to his role as an officer of the court . But David Neutze ploughs on   the won't let  a truck load of evidence  against his clients stand in the way always looking for some clever  loophole in the rules  to use to his advantage .
 He  even makes submissions to the court  which were  unsupported by affidavit  and seek to explain his bad accounting as attached above .
 He has effectively used the court to pervert the course of justice , this is a total abuse of the  process of the court and now he is using  the scorched earth policy to   put me out of business   effectively killing the company so that it  cannot fight back and he is doing this under the Brookfields banner.
 I  have taken the liberty of providing you with the  evidence   which I have put the court  a number of times  and which  Neutze is attempting   ignore   You don't have to be a lawyer to work out  that the trust is a sham   all you need is  basic logic  abilities and the ability to read.
 I have   put live links in for your assistance  this is a summary of the  evidence.( there is a whole lot more  )  by way of background  I have put together s short video  which   shows the corruption  which this is being used to conceal The AWINZ story exposing corruption in council
1.       Paragraph 15 the respondents  essentially challenge evidence in the substantive decision , they refer  to the audit reportas  though it can be relied upon in  isolation for proof,  the evidence has  at all times been clear that audit reporthas to be read in conjunction  with other documents   e.g
a.       Meetings of the trust - The audit report  shows that there were 4 meetings  between  1.3.2000  and August 2008 Page 508 audit report when the audit was conducted
                                                                                                           i.      The documents sent to the law society by Mr. Wells are minutes of three meetings one of which referred to a fourth meeting. The dates of these meetings were 10 May 2006, 14 July 2006, 14 August .2006. The minutes of 10 May 2006 referred to the earlier meeting in June 2004. This accounts for all four meetings and gives us insight into the "trust"   between 1.3.2000 and   august 2008.
                                                                                                          ii.      The audit reportrecorded that only one meeting minute was signed Page 508audit report and noted that at that meeting a quorum was not present.  The minutes minutes  10/5/2006Page 230 record that the previous minutes were signed, None of the  minutes which  we   had copies for were signed , this indicates using nothing but logic that the earlier meeting was not attended by a quorum and was   in June 2004.minutes  10/5/2006
                                                                                                        iii.      We know therefore that there were no meetings prior to June 2004 .The trust deed  1.3.2000  states that the trust shall meet no less than 4 times per year Page 113 and those trustees are appointed for 3 years Page 110 trust deed  1.3.2000  after which time they are eligible for re appointment subject to conditions.  The deed was signed trust deed  1.3.2000  1.3.2000 Page 107 which means that using basic Math's the trustees needed to be reappointed by 1.3.2003 for the trust to continue to exist.
                                                                                                        iv.      Tom Didovich in his affidavitDidovich affidavitpage 316  states that he drove to each trustee to obtain their signatures which he then witnessed, therefore the trustees never met at the  time  of signing the deed and as the  first recorded   meeting was in June 2004 Page 230   minutes  10/5/2006which was outside the three year appointment time frame and therefore  there were no trustees. QED
b.       Bank accounts – The evidence regarding the bank accounts  did not come entirely from  the audit report although reference to it being set up in 2005   was made on page 509 this is confirmed by  Mr. Wells own Affidavit paragraph 37 page 325 and the letter  in which he solicited the  funds from  the lord Dowding  fund page 220. Further my  investigations with the bank in 2007  showed that there was no trust deed associated  with the account , the  minutes  10/5/2006page231 required the " committee" to  complete the national bank form  using nothing but logic  it follows that if no meetings with a quorum present between 2000 and 2006 there could not have been a resolution to open  bank accounts .   QED
c.        Appointment of agents -  there  were no meeting prior to   June 2004 minutes  10/5/2006 & audit report and the 2004 meeting did not have a quorumaudit report therefore the trust could not have appointed someone to act for them as such an act would have required a valid resolution according to the deed QED
d.       Application  for approved status – The  audit reports parameters where  such that   the application process was outside its scopeaudit report  and the fact  that the trust  did not  make the application is derived from the common sense logical business practice which requires applicants to exist  before they make an application  the trust was formed 1.3.2000 trust deed  1.3.2000   the application application 22.11.1999  was made 22 November 1999, the trust  did not  exist on  that date  and could not have made the application  .  QED
e.       Trading in the movie industry – the original trust    never met , never appointed any one   to represent them , ceased to exist   1.3.2003, did not have bank accounts  could therefore not have employed any one, the minutes Page 231 minutes  10/5/2006 shows that a movie was  currently being worked on, how could this occur  through the trust without meetings  or resolutions. The trust therefore  did not    work in the movie industry the trust ceased to exist  2003 without having conducted business or holding assets.  .  QED 
f.         Contracts – trusts need to meet to discuss and resolve to enter into agreements , contracts need to be signed by two persons, quite clearly  the trust did not meet prior to  1.3.2003   and  the trust  ceased to exist    the only document which was ever signed was the trust deed  1.3.2000 . Therefore the trust did not  enter into any contracts  QED  
It  therefore follows that a trust  which never  met , never  decided on any thing ,  ever held  trust assets  and  had no  reappointment of trustees  could not have jumped a vacuum  and   materialised into  reality  some 6 years later through nothing more than an unsigned bit of paper.   If this is allowable  for trust  it sets a very dangerous precedent
I have proved this by obtaining the  evidence  which was deliberately withheld  by  Brookfields clients. In particular former Barrister Neil Wells  
Despite this  Mr Neutze is continuing to liquidate my company.. this is  the fourth attempt I think   despite a full offer of payment being made in the event of Justice Brewer  coming  back with a decision a against  me.
 Mr Neutze  rightfully points out  that Verisure is not a party to  the appeal  this is because after paying out $ 200,000  to Brookfields  we don't have the financial capacity to    pay lawyers.
 Last year  the  company was liquidated on a false affidavit, the document  server still can't be found  but despite this Mr Neutze continues to use the same  unreliable  document service  company  Translegal , this to me  shows    that Mr  Neutze approves of their  service.
 As a former police  prosecutor I  was under the misconception that the court should only  be used for a legitimate process not  for  the bad guys to use it  to beat the good guys to pulp . If lawyers acted according to the rules and to their   act this would not be possible.
 I note today that   Judith Collins is tackling the  delay in judgements, these delays have been used by Brookfields to  push up   interest  costs  and  to enforce liquidation  while they are aware that their client is using the court to pervert the course of justice .
 I will be sending a copy of this  email to Judith Collins  so that she can be aware of    the manner in which lawyers undermine the justice system.
 I have  attempted to keep you the  directors informed  and you have  stood by and  allowed it to continue I am asking you again to investigate and  also o putting Brookfields on notice that  when I win.. and I will win   I will be  suing for damages  through the  professional neglect  of your  lawyers and the  massive damage that you have done to me , my family  and my company.
 I  expect to be ignored by you gain as  has been the trend  so I will be publishing this   letter on  www.anticorruption.co.nz  so that there is a public record of   this  complaint
Regards
Grace Haden
VeriSure
     Because truth matters
Yeh !!!
  we have  news papers  speaking out and supporting whistle blowing  see the dominion  article  here
I have  posted the following on the site  and   hold my breath if the  new paper will do anything with it  or  if it too will  demonstrate  that  they were but empty words .
my   comments which are awaiting   moderation are  as follows .
"I am a licensed private Investigator. Some years ago a dog control officer came to me with concerns that she was required  to volunteer her council paid time to carry out animal welfare duties.
 Animal welfare is the responsibility of central government it is performed through the RNZSPCA.  At that time there was a second private law enforcement authority the Animal welfare institute of New Zealand (AWINZ )
 AWINZ operated from the Waitakere city council   dog control premises, used the council staff, vehicles plant and resources.  I was asked to find out who or what AWINZ was and discovered that it  did not exist beyond the   dog control manager who  was a barrister and had both advised on and  written the bill for the legislation  which had facilitated a  fraudulent application by him  for   law enforcements.
He had made false claims to the minister bout AWINZ existence when in reality it was nothing more than a pseudonym for  himself. He  later went on to effectively   contract to himself as  manager  of dog control contracting  to the pseudonym.
 As a whistle-blower I have been done " like a dogs dinner " pardon the pun.
 It has been covered up at every level of government.
 It is proof that Councillors have no influence or say as to what goes on in council divisions and these divisions are able to take on a life of their own including the use of public resources for private pecuniary gain. That is  more than  likely why our rate are so high.
 Fines under the animal welfare act are up to $350,000   and section 171 of the act allows the money to be returned to the  approved  organization ( the law enforcement authority section 121 AW act )  .
 MAF had not checked the existence of AWINZ  and neither did the minister  therefore it is much easier to shoot the messenger
 The neglect of MAF and council has cost me well over $300,000 and 7 1/2 years of my life. They continue to  cover up , if they cover this up what  else are they hiding ? and how responsible are they really ?"
I am keeping my fingers crossed that  the  dominion may  do some whistle-blowing   on the whistle blowers  issue .  I do note that they have an other item " Justice hacker sparks police probe"   so who knows  perhaps times are a changing.
ve a long history of shooting whistleblowers I have a ton of evidence but no one supports whistleblowers will you ?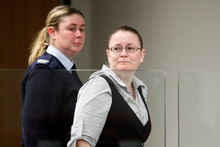 Open letter to the  Solicitor General
I remember  doing criminology in my younger days    and the age old question was   what  makes a person become a criminal.
Well I have finally worked it  out.. you become a criminal because  of your status in society, who you know  and what strings you can pull can make the difference to being charged or not.  If you are not  charged  then you wont become a criminal . If you destroy evidence then you will also get away with your crimes as will   the simple trick of getting in first and  taking the  whistle blower to court on  fake claims.
There are many  would be criminals out there  who are fortunate enough to have the right connections or know the right  methodology to  keep themselves out of the spot light, they live on to  rip others off while the unsuspecting  appease the statistics to show that  they system is working.
Again the  matter of the  unfortunate school teacher Tracy Gwendoline Hibberd has made headlines  see here  , I have referred to her previously  in this post .
She   obviously does not know people in influence as she has  ended up in jail for  having  been placed in possession of a  forged  document  which is not even a degree.
YET  there are two  far worse   cases running free   they are as  follows.
Neil Wells  the former head of the RNZSPCA  is not even in the firing line for  having  written legislation for his own business plan then advising on this very legislation  as independent  adviser to the select committee without declaring his conflict of interest    and then  making an application  under the legislation which he had written  for approved status   using a pseudonym   and making  false claims to MAF and the minister that and organisation existed  when in reality it was just himself.
HE OBTAINED LAW COERCIVE  ENFORCEMENT POWERS FOR A FICTIONAL ORGANISATION  WHICH WAS NOTHING MORE THAN HIMSELF
Wells ran  this law enforcement   authority which lacked any   formal structure and was just  a pseudonym for himself , from  Waitakere city council premises ,where he was   dog control manager  had had set the staff up to  volunteer their time to himself  and they were required  to prioritize their  council paid time to   his fictitious organization  while using the councils resources and infrastructure .  Wells  personally ran a bank account in the name of the  fictitious organization  AWINZ ( animal welfare institute of new Zealand)  so when a doc control officer   found an animal   suffering  they would report it to their boss  Neil wells , He would  hand the complaint on to the head of the fictional AWINZ.. Neil wells ..  He would pass it on the the Barrister..Neil wells  and  by  virtue of the legislation  which Neil Wells had heavily contributed to  , the proceeds of prosecution would be returned to  the fictional AWINZ   by virtue of section 171   for which Neil Wells  was  the  only account signatory  . – effectively he single handedly ran a private RNZSPCA  which was all income and no outgoings.
HE USED PUBLIC ASSETS FOR PRIVATE PECUNIARY GAIN
HE MISLED MAF AS TO THE NATURE AND EXISTENCE OF AWINZ
The  united nations convention agaisnt corruption calls  this action  public office for private pecuniary gain.  It is frowned upon and is even  illegal  in  99% of the world  but in Good old corruption free NZ  it is   condoned. I know it is condoned  because I have spent 7 years banging my head agaisnt every  government department, there is not a Councillor  , a minister  or  head of department   who has not  hears about  this from me. not one  has acted  proactively
Another   person who is not a criminal  is Terry Hay, BECAUSE I BELIEVE  ON  WHAT I HAVE HEARD THAT HE MANAGED TO BUY HIS WAY  OUT OF THE CHARGES WHICH WERE BEFORE THE COURT. 
Terry Hay is a partner of  David Nathan  of  Auckland chamber of commerce  fame.
Terry Hay   was charged with  a number of charges of fraud   by the ministry of  economic developments  national enforcement unit   the charges are here
He had created a fictional  liquidator and director to  avoid paying lawyers bill .  His associate Lyn Pryor was convicted    and  received a slap across the and with a wet dish rag  the news items are    Charges over alleged fake liquidator and Boss invents accountant to escape $60k debt
Hay  absconded and lived in Honolulu  he then attempted to bribe his way back in to the country the NEU refused and told him to   front the judge , the NEU was wound up  the charges were dropped and  Hay is back in the country .
I have made an official information act request  which is   being conveniently ignored
so in summary
It is not  a criminal act to  make an application for law enforcement powers using a  non existent organization . therefore telling lies to the minister  and   to  MAF  is OK   and to  tell lies to the court to cover this  up is OK ( I have prepared a perjury file  but  no one is willing to prosecute .. I am a former police prosecutor  I know   that the  claims   were supported )
It is  apparently  not a criminal act to  create a fictional  liquidator or director  or to use a false address  for a shareholder , therefore  telling lies to   the ministry of economic developments is OK .. having plenty of money  and good connections   allows you to get away with the crime without having to face court.
BUT   it is apparently a crime  for an early child hood teacher  to have  a false degree which was issued from a private teaching establishment.
Why  is there such disparity in prosecutions  isn't a crime a crime.. shouldn't all  three  be free  or all three  be in jail ?
And if   any one is concerned about  a  a  Kindy teacher not having a qualification  perhaps  some one should  ask Judge Wade to show  his law degree. ( I have it on good authority  that  he has  not sat  one.)
Open letter to Wyn Hoadley 
Good morning. This is addressed to the TCDC councillors and the various persons associated with  Wyn Hoadley   a copy of this is on http://www.anticorruption.co.nz
We all need to know the people we work with  ,  some  of them have a perceived  ethical standing     and often  you need to look beyond this perception  to see the real person , that way you know who you are  truly dealing with.
For the past 7 years  Wyn Hoadley has been  suing me  to conceal very serious corruption which involves  a person writing and advising on legislation for his own business plan, then implementing this plan,   using a  false name, in  a council  where he as manager of dog and stock control  used the council resources facilities staff and infrastructure to derive a personal income. ( the united nations define this as  a form of corruption known as public office for private pecuniary gain ) . In New Zealand it is apparently condones.. that is why your rates are high.. jobs for the boys !
I  as a private investigator ( former police prosecuting Sergeant ) asked  a simple question from MAF -  why does this  private  law enforcement authority not exist ?
and of Waitakere  city council I asked -why  the council dog and stock  control   manager was contracting animal welfare services to himself and prioritising this over council work, he even    changed the logos  so that his private  enterprise and  the council operation appeared to be one.
Wyn Hoadley stepped in  and not  just condoned this corruption  she helped conceal it.   In 2011 I asked her a number of questions     I have raised these again  you may be  some what surprised  with what has come out in the meantime.
This  is the truth. I stand by everything I have said   I have evidence to support it all   this is extreme corruption being condoned  by  a lawyer  , barrister , former Mayor and a TCDC district Councillor  and a trustee of other trusts.  Please judge her  competence on the evidence.  ( evidence is hyperlinked and  will open in your browser.)
 Questions for Wyn Hoadley
For the past 7 years you and your associates have been pursuing me through the court   .
I have tried to speak with you on a number of occasions as I believe that  discussion is a great basis for  resolution , You have never made yourself available and have  preferred to continue to take action against me under the  guise of AWINZ.
Last  year you claimed $16,800  from me  without ever  advising me that you felt  that this sum was payable to  you  personally  , you  became a substituted creditor and rather conveniently    my company was liquidated when your process server swore a  false affidavit.
I have laid a complaint with the police but your process server conveniently cannot be located or properly identified.
I was fortunate enough that the courts recognised it as the wrought that it was and resurrected my company. See the court decision here   Court Order Terminating Liquidation
Wyn I cannot understand how someone can be involved in litigation like this for  7 years and remain ignorant of the facts.  I have placed   many documents before you which have come from MAF direct.   It is of concern to me that you as Chairperson of AWINZ have never questioned the evidence which proves that the court action which you took against me   in July 2006 was false.
2011 I sent an open letter to you , In it  asked you questions,  you never responded.  I  will go through them again  and show   the  answers  thought the   OIA  and law society  to some  of  those questions    those which remain unanswered I still seek   answers for.
Wyn   I look forward to this matter being dealt with, condoning corruption is not   a good look  and especially  not for  an elected member of council  .   I am putting these questions  ( some now with answers   ) back to you    and   again ask  for resolution  it may be an option that your  mayor   could mediate in a resolution   this has gone on for far too long.
Wyn  I look forward to answers   I   am taking  the liberty of copying  in your fellow councillors  and   will  be publishing this   on my  anticorruption web site.
My 2011 question was "What exactly did you join  on the 10th May  2006,  was there a proper meeting with minutes were other people there  or   did the date somehow  evolve due to Mr Wells  completing a form with the charities commission."
In  mid-2012 Neil Wells responds to the law society and in an attempt to justify   his story of existence of AWINZ  he supplies minutes  which according to   a MAF audit report were missing in 2008   , Neil   is not very computer savvy because  his minutes  show that they were in fact created in  May 2011. Any way that aside  the minutes are supposed to be evidence of  you appointment as trustee .  This might be sufficient   evidence for someone not versed with the law but experienced investigators such as myself ask questions being
Why are the minutes not signed? Could it be that between creating the minutes retrospectively 5 years later and sending it to the law society there simply was no time?
Why were the minutes lost in the first place when hard copies are supposed to be kept? You according to the concocted records were chairperson for the entire period referred to.
If the minutes were lost in 2008 due to a computer crash how come we have a copy now? Is this how you run all the trusts you chair?
The trust deed  which was missing in 2000  three weeks after it was allegedly signed  was missing  in  2006 when you without any visible means became a trustee  , How could you  become a trustee without  any   formal acknowledgment to the obligations of the trust and How could you consent to the terms of the trust when you didn't know  what the terms were, (on account of the deed being missing)?
Is it not true that in reality you did not become a trustee on 10 May 2006   and at the very most you formed an informal   arrangement with Graeme Coutts and Neil Wells under a trading name Animal welfare institute of New Zealand.
My 2011 question was How come you have never been able to provide any documents that  prove that you were a trustee, If you didn't sign any papers  how did you know you were to become a trustee to a trust, how did you get an obligation to the deed.
This question remains unanswered   only you can answer this   , This was not just some family trust this allegedly was one of only two  private law enforcement authorities in New Zealand.
My 2011 question was Mr Coutts told me that the trust, he belonged to which by its own   documentation ( 7 (a)) ceased to exist on 1.3.2003, never met ,   so how did you become a trustee of this defunct trust?
This question is for you as a barrister,  I hope that   you know  about the legal  functioning of  trusts  since you have been on so many.
It would be a real shame if you a barrister and trustee did not know   the  formalities  which  go with the running of trusts.
For clarification I am referring to  your  time as  alleged trustee of a trust called  the animal welfare institute of new Zealand (AWINZ )  which had no   provable existence between  10 May 2006  and when you signed  the new deed to cover up the sham on 5 December 2006 – this  deed was  a requirement  for the IRD as without it you could not register for charitable status   Wells in his  affidavit refers to this (paragraph 38 and 39 ).
My 2011 question was how were you appointed given the fact that the trust never met?
Neil wells predicted your appointment as chairperson of the AWINZ trust in April 2006 , the trustees presumably should have had some say in this  and since the trust   had not met  and according to the minutes had not met since 2004  we have to raise   a question as to how this trust was really being run   .. I forgot I did raise that question that is why you sued me.  I had said that it appeared that the   trust which Wells claimed to be the law enforcement authority appeared to be a sham. I was right   it was a sham but you helped cover up the Sham   so that he could take defamation claims against me.  it needed a  new trust deed to do this    you facilitated it without question!.
My 2011 question was If this this (2000 AWINZ ) trust still existed, how did   this trust  which was allegedly formed   on 1.3.2000 have any obligations to the approved status given that none of the trustees  other than Wells had   signed any documents for the application   for approved status. And that there are  no documents any where which   bind those trustees to the   responsibility of running a law enforcement agency.
There are several issues with AWINZ first  that it was a trust  the second and the  most important one  was that  it was a law enforcement authority.
We still have not had this question answered – how can trustees of a trust  apply for law enforcement powers when the deed has not  been signed and the trustees had not met?
The other question affects the   legal status of trusts as to being incorporated or unincorporated.
An unincorporated trust gets it existence through the combined trustees who need to be named.   ( as was done  in your statement of claim  on 18 July 2006   except that you had no proof at all that  the tree of you together were a trust or had at any time ever traded  under that name. )
An incorporated trust is a legal person in its own right and capable of suing and being sued in its own name and applying  for  things in the  name of the trust rather than in the name of the combined trustees  . You  continued to pass off AWINZ to the court  as though it was   an incorporated trust when Quite Clearly it never was incorporated.. that is why  you took  me and  the registered trust to court in the first place remember.
The application for approved status was not made by a legal person in their own name it was made by Neil Wells claiming  that it was a trust when  he knew that no trust existed.
None of the trustees of the 2000 deed have ever made an application or been party to an application for approved status. They have not even been involved in the running of the approved organisation so much so that the minutes  of 10 may 2006  had to  explain  to them what an approved organisation was. "What is an approved organisation: It is an organisation approved by Ministry of Agriculture and Forestry under the Animal Welfare Act. AWINZ and SPCA are the only two approved organisations"
So Who or   What was AWINZ the approved organisation .. ? How did you get to be chairperson of an approved organisation other than just by claiming to be?  Wyn in your experience with local government  and law  do such things happen by Osmosis? You used to be a Mayor  and you have never questioned  how   an organisation comes to  run  from council premises.  You have never questioned the fact that Neil Wells was acting in  a situation of gross conflict of interest  in contracting to himself in this MOU .
My 2011 question was In  May  2006 you assumed the name  Animal welfare Institute of New Zealand  then took legal action  against myself and  the legally incorporated AWINZ  which pre-existed your implied involvement  by  three weeks  - for passing off and  breach of fair trade. As a barrister   could you please   let me know  how someone who assumes a name later can sue a prior existing  legal  entity for   passing off.
Still waiting for an answer for this   perhaps it needs to be put more graphically
27 April 2006 AWINZ is registered ( this is the AWINZ I was trustee of )
10 May 2006  relying only the evidence of this  re-created  minute  and at a time the deed was missing ( according to the minute )  you claim to be a trustee of a trust which did not and could not have law enforcement  authority
Letters to the law society from you and your associates  show that you instructed Brookfields
26 June 2006   your lawyer David Neutze signed a letter, he did not disclose that  you  had instructed him, he then supplied me with an outdated trust deed  .
You then filed  a statement of claim  on 18 July 2006
You have never provided any evidence  until 2011  that you were not   trading as AWINZ before  27 April  2006   and  therefore  you have  absolutely no case  for passing off and breach of fair trade because you could not have traded  before 27 April  2006  as you have no  legally acceptable evidence of being  involved in any manner or means with AWINZ prior  to  5 December 2006  when you  signed are hashed trust deed .
My 2011 question was How we could have been  breaching the fair trading act  when you had not traded using the name AWINZ prior to our existence.
This question remains un answered and the evidence   above shows  that you had absolutely no   grounds  for a claim of passing off and  breach of fair trade.  How  can you as a barrister possibly consent to   a claim being  filed in court   making those allegations  they are blatantly false.
My 2011 question was How could you sue us without checking the validity of your claim?
As this signature shows you have passed yourself off as Chairperson   throughout 2006   this one is from a fundraising letter   this at a time  when  you have no  formal  standing as a chair person .
Wyn it scares me to death that a former Mayor, current councillor  and barrister has no notion of the formalities that come with holding office in what you allege to be a law enforcement authority.
You know I have raised these points I have personally handed you the evidence.. have you  in 7 years never read anything to do with the court action ? Have you simply facilitated it in your name  and  chosen to remain ignorant?
My 2011 question was Since you  took action against us, a legally incorporated charitable trust for passing off and  breach of fair trade, do you not think that the logo you and your  associates  Mr Wells and Mr Coutts JP   adopted  was not a tad  similar with the  logo on the  Waitakere council dog control building?  And could also be seen as passing off and breach of fair trade?
For  the record they are shown  here
As a councillor would you be concerned if the TCDC council was being used in such a manner or would you also turn a blind  eye
or as in this case   do what you can to
cover it up ?
It may also pay for you to read this audit report   from MAF which states in their final draft audit 2008 "it was at times difficult during the audit to distinguish where the structure  of AWINZ finished  and where WCC began  hence it was  at times difficult  to separate the AWINZ organisation  from that of WCC. For example AWINZ inspectors are not employed by AWINZ but are  all employees of WCC page 9   all personnel  ( including the AWINZ  inspectors ) based at the WCC animal accommodation  facility (48 the concourse ) are employees of WCC It must be noted that AWINZ does not have any employees as such , apart from when they contract to the film industry  to monitor AW issues, this did  lead to some confusion regarding he demarcation between the two organisations"
My 2011 question was Why was the new logo you adopted  so close to the ones on the council building and vehicles?
You have never answered this. I believe that AWINZ changed its Logo in the time when you  were Chair person .. was this never of concern to you ? You signed this fundraising letter   which bore a near identical   logo to the council  signage and you did not  question it? ( the colour on the  fundraising letter was dictated by the two tone print in which it was produced  but otherwise the AWINZ logo was basically the  council logo without  the  words institute of New Zealand underneath it). And this occurred at  a time when you were actively pursuing me through court for questioning the seamless   existence of AWINZ and council .
My 2011 question was why did you use the council phone number for your flyer   and why continue to use the postal address of the   council manager Mr Wells ( your fellow trustee); do you not think that that was a conflict of interest for him?
You have never answered this. These were the very qustions being raised   and it was because I raised these questions that you sued  me, WYN an astute person would have picked up on this      why did you turn a blind   eye?
My 2011 question was You signed this  donation flyer and also  the  following years flyer  . Legislation states that  "No trustees or society shall be incorporated under a name which is identical with that of any other Board  " Mr Wells ( the  council manager and your  fellow trustee) had  a letter from the ministry of economic developments which explained  this  point  . Please explain by what legislation or documentary evidence you can supply which gave you the right to call yourself the chairperson of the board of trustees of AWINZ.
You have never answered this. Perhaps you don't understand the question  – You claim to be chair person of a trust, You   became chairperson   at a meeting    which had persons present who were not trustees   and where only three trustees were present. The  trust by its own minutes  had not met since allegedly 2004   when its deed states that the trust will meet no less than  four times per year.    Of course you weren't to know that   the deed was  missing at the time, it says so in the  minutes .
The minutes also record "Status of Deed
Neil advised that the original signed deed had been mis-filed
Neil and with Wyn will work on a revision of the deed
Deed needs to be finalised in the next 4 weeks "
It is therefore blatantly obvious that you knew that the deed was missing..    Wyn How can you be a trustee of a trust when you don't know what the terms of the trust are ?
My 2011 question was Wyn , as Former Mayor   and now a  councillor  of TCDC   does this mean that you support council officers  running a    private venture using  council staff and resources to generate income for   a group other than Council?
You have never answered this. It would  appear by your actions that you go out of your way to protect private pecuniary gain from  council assets.  I suggest that You read the united nations convention against corruption   to get a copy I suggest you speak to  Steven Hoadley   you know where to find him .
My 2011 question was This practice internationally is  known as corruption  , in  taking action to conceal  the activities  of Mr Wells and his  approved " organisation " which in reality was no more than an alias for himself , do you not think that you may have been concealing corruption ?
You have never answered this. Your actions  over the past  years since this question has been put to you indicate  that   you do not hesitate to crucify persons such as myself for questioning corruption
My 2011 question was Why did you as chairperson  not have any over sight over the bank accounts?
You have never answered this. The  minutes   indicate that  the bank accounts  were not in the control of the trustees.  In April 2007 I saw the bank accounts and found that they were totally in Wells control   You have continued to allow them to be in Wells control.  Even MAF raised questions about this in the audit report which you specifically sought to have withheld from me.
My 2011 question was what due diligence have you ever done with regards to the setup of the "organisation "you claim to be head of?  Why sue before you have done   due diligence?  And why did you not wish to discuss the matter with me or meet with our trustees to attempt to resolve it?
You have never answered this. You appear to  prefer to remain   silent    and continue to attack me as you did last year when you callously and illegally liquidated my company  through your actions..  It amuses me that you call yourself Humanitarian   what you have done  to me and my family would   have had you charged under the very legislation which you  claimed to have administered if  I had been a dog. 7 years of inhumane treatment torture is  unacceptable. .
My 2011 question was The legal action you took against me and the legal entity  AWINZ was    to force us to give up the name and the web site, You have stated that the trustees of AWINZ decided to instruct legal counsel Brookfield's.   Why then go to a lawyer Vivienne Holm who did not have a practising certificate.
You have never answered this. More has come out about this through the law society,   why  ask a legal exec to phone me late at night and intimidate me?  Is that how   it is done?
My 2011 question was Why not take the recommended action as advised by the MED in the letter Mr Wells had or could you not take this course because you did not have the evidence or the standing?
You have never answered this.
My 2011 question was You always said it ( the legal action )  was urgent is that why Intimidation was the chosen  method? Did you condone the intimidation? You certainly did nothing to stop it!
You have never answered this. I did phone you and asked if we could talk you  said that  you were not the messenger..  Wouldn't talking have resolved it  easily and quickly  .. why not  talk?
You have never answered this.
My 2011 question was You withdrew your claim (passing off and breach of fair trade)   after you had  brought about  some  $20,000 cost against  me personally all intended to  strike out my defence of truth and honest opinion with regards to  the  questions I had raised   about AWINZ. Do you think that that was ethical? As an officer of the court  should you not have spoken up and advised the court that you really did not have a rightful claim or standing?
You have never answered this.  This is now the basis of my claim to the court for obtaining a judgement by fraud due to the fact that there now appears to be no evidence at all that you were a trustee   prior to 5 December 2006
My 2011 question was In December 2006   some 5 months after you initiated legal action without seeking redress outside the court you signed a trust deed , this trust eventually obtained charitable status and retrospectively took on the role as the approved Organisation.. Could you please explain how this is legally possible?
You have never answered this. You may not understand this   but   how could    a new trust formed  5 Dec 2006 take over  the function of  law enforcement  when this law enforcement was not carried out by  a trust.  Did you never ask for minutes  did  you never question why there was a lack of documentation?
My 2011 question was This ( Dec 2006 ) trust obtained   charitable funds  which were used in the litigation against me which  was conducted in the  name of AWINZ,  could you please advise  why  the lawyers  your trusts funds paid for ( being Brookfields for  these invoices ) were able to claim that your unincorporated trust was a legal  entity in its own name  and how  your Dec 2006   trust  established  5 months  after the statement of claim was filed  got to be involved in the  litigation.
You have never answered this. Perhaps you don't understand this
The money was given to Wells in 2005   the background to the funds are set out  in these blog posts
The Lord Dowding fund how to use charitable funds to conceal crime
The truth about the New Zealand fund for Humane Research
Would the real Lord Dowding please stand up
How did this money  which was given for humanitarian    purposes  get to be used for  pursuing me though court for questioning corruption.
In using this money you destroyed my family   caused me to   fear for my life ( due to being near suicidal due to you r action  and  bringing about health issues caused by the long term stress)
I would sooner have  had a  short bashing by  a thug  than the prolonged  duress you have subjected me and my family too    what you have done is extremely cruel and inhumane.
My 2011 question was I note that   on various sites you set out your public involvement   why do you never make mention of AWINZ ?
Even with your candidacy for TCDC  I would have thought that  revealing that you were a trustee  of   a Law enforcement authority under the animal welfare act would have been a biggie.  Why has your involvement   with AWINZ been so  secretive?
This is a copy of your letter relinquishing   the approved status  is here, it puzzles me that  you  relinquished something which was not yours  in the first place
My reasoning is that   You did not sign the application
MAF had  no documents which were signed by you ( or any other person  apart from Wells ) except the  relinquishing letter
So the question has to be  How did you ever get to  become a representative of a law enforcement authority ?
Wyn  Law  does not jump through   vacuums  You do not become a trustee without  going through the proper process   and you cannot become a law enforcement authority through thin air.
You have spent 7 years  trying to silence me ,  it is enough Wyn   You have destroyed my family  You have taken  some $300,00 from me and  you are still pursuing me for more. What more  do you want.
How can you sit there on your moral high horse and be so cruel
Wyn  you have had all the evidence sent to you 10 times over  a diligent person would have had  alarm bells ringing by now and distanced themselves and  be seen to  put the wrong  right but you have continued  on   supporting the campaign against me and my family relentlessly  allowing the charitable  dollar to be used in pursuit of  this  concealment of corrupting  see
Wyn  it simply has to stop   will you come clean ? ( I rather think you  won't   because you are in too deep and you  know  it  and you will do anything to  protect your perceived pure reputation )
I do  know  Wyn that you won't be taking me to court  for defamation because you know that I can prove everything I have written and you  know that I am speaking the truth.
Do you think we should sit down and talk Wyn? Well I  don't think  you are willing I  did phone you   this morning at 10.15  and you declined the offer.
Regards
Grace Haden
VeriSure
Because truth matters
Phone (09) 520 1815
mobile 027 286 8239
visit us at  www.verisure.co.nz
this email was
Sent: Sunday, 20 January 2013 11:01 a.m.
To: 'info@suplife.org.nz'; 'thebranch@canterburynzfgw.org.nz'; 'barbara@netballnorthharbour.co.nz'; 'glenn.leach@tcdc.govt.nz'; 'frog03@xtra.co.nz'; 'billies@slingshot.co.nz'; 'k-n-k@xtra.co.nz'; 'a.rc@xtra.co.nz'; 'tonyfox@xtra.co.nz'; 'mmcl@xtra.co.nz'; 'henry.a@xtra.co.nz'; 'info@hotwaterbeachholidaypark.com'; 'janbr@slingshot.co.nz'; 'welcome@musselbed.co.nz'; 'hdb@whangamata.co.nz'; 'jack.wells@hotmail.co.nz'; 'bobcarol@xtra.co.nz'; 'swindles@xtra.co.nz'; 'thebigevent@paradise.net.nz'; 'gktrua@xtra.co.nz'; 'pkerr1001@hotmail.com'; 'helen@koolfm.biz'; 'marytaylor7@xtra.co.nz'; 'sar@slingshot.co.nz'; 'wyn@hoadley.co.nz'; 'stratsam@slingshot.co.nz'; 'lester@lesteryatesmotors.co.nz'; 'just.bavs@vodafone.co.nz'
Cc: s.hoadley@auckland.ac.nz; hoadley.consultants@xtra.co.nz
The New Zealand funds were raised by Beauty with compassion  which existed between 4 August 1964 -6 September 2000.
Neil Wells approached Mrs Heather the secretary for Beauty with compassion several times  and sought to take over the funds.Eventually  the funds were transferred to him  after being persuaded on false claims that the money should go to him
The funds were claimed By Neil Wells in the name of a AWINZ (Animal welfare institute of New Zealand  ) Note that in this letter  he does not inform her that it is a trust or of the nature structure or definition of AWINZ.
I know that the bank account number  which was given was not for an account operated by a trust  it was operated by Neil Wells alone under a pseudonym.
In this letter   Neil Wells obtains money by false pretenses  I will dissect the letter as follows to show his spin.
Neil Wells  informs Mrs Heather that  "The Animal Welfare Institute of New Zealand has been functioning since its inception in 1998"  The reality is that in 2006 no trust deed had been filed with any of the authorities AWINZ was associated with, there was no public record of a deed. and when I raised questions as to  AWINZ existence  not one but  two trust deed  emerged  both different.  This is the signed one   and this is the altered copy which was sent to MAF for their records in 2006 .
What is indisputable is that the deed was signed on 1.3.2000    and since the trust could not have existed prior to this  date  the statement that the trust existed since 1998  is false.
Mr Wells has some notion that there was an oral trust but by his own records I can show that  trustees and the wording of the deed were not finalized in 1998   and no one can agree  to become a trustee of a trust  which does not have its terms set or agreed  to. Its legal BS .
AWINZ was not a channel for animal welfare inspectors at Waitakere and North Shore Cities. Both  cities have denied it and Auckland council  still deny it , it was in reality a private enterprise run from  council premises  by Neil Wells for Neil wells in such a way that  AWINZ and the council were seamlessly  merged. This is commented on  by Maf in one of their audits  see page 2 "it was at times  difficult during the audit  to distinguish where the structure  of AWINZ finished  and where WCC began  hence it was  at times difficult  to separate the AWINZ organisation  from that of WCC. For example AWINZ inspectors are not employed by AWINZ but are  all employees of WCC"
 While MAF claim that this was occurring  Council denied any knowledge of it   but then it would be reckless for council to have turned a blind eye  and they did and they are still doing this.
The AWINZ for which Neil Wells  was soliciting the money was not the trust, He alone ran the approved organisation.   The application for the approved organisation  which was relied on  by  the minister was this  note that it was not signed by any applicant  and   logic tells us that  a trust cannot make an application before it is formed.
Unincorporated trusts exist only through the trustees  and if the persons who were to form the trust were to have acted on an informal or "oral" basis there would still have been a need for each of them to have signed the  application to show that they consented to the application being made in their names.
The claim in the application as to incorporation and existence of AWINZ   is clearly false( as are many other details )   but Mr Wells appears to be able to tell lies to ministers and it is over looked. Apparently it for telling the truth that  you get punished for.
Neil Wells claims that  "Over the four years of the making of The Lord of the Rings AWINZ was contracted to Peter Jackson's production company"  the AHA ( American Humane society  in their complaint letter regarding the false end title show that AWINZ ,or   some one using the name AWINZ was on set  for only  48 days  letter  from the American Humane society which summaries  their serious concerns.
Any funds from The Lord Dowding Fund would be kept as a special trust fund within AWINZ to be applied according to the original tenets of the Fund. The funds  have been used  for personal enrichment of Neil Wells and  for the concealing  of crime   being what I call the perfect fraud in running a  private law enforcement authority from public  resources in  a most nontransparent manner  concealed by lies and deception.
 The actual money trail .
We now know that the money went to a bank account controlled personally By Neil Wells .
We know that no other signatory was on that account in 2007  and this  is confirmed by the minutes which Neil Wells  drew up in 2011  to cover his tracks. ( I have covered this in detail previously ) these state
$90,000 is held as deposit for the Lord Dowding Fund
Committee must complete a National Bank form
It is  very strange when one person on a trust can solicit and obtain in excess of   $100,000 all by themselves   and keep it in a bank account separate from  the other trustees    while not calling  any meetings …  especially when this person is a Barrister and  legally  cannot run a trust account.
What  blows me away more than anything else in these  minutes is that   there is  a definition provided to the trustees as to what an approved organisation is "What is an approved organisation: It is an organisation approved by Ministry of Agriculture and Forestry under the Animal Welfare Act. AWINZ and SPCA are the only two approved organisations."   They have supposedly been running this  law enforcement authority for  six years and they need to be told what an approved organisation is… DODGY !!!! on  top of this their deed is missing! You couldn't make this up!

 The trust deed   states  that the trustees will meet no less than 4 times per year  yet we note that they last allegedly met  in 2004  yet most of the trustees  when I spoke to them before they were told by Wells not to speak to me told me that they had never formally  met. Their signatures were  obtained by  Tom Didovich   when he was manger of Waitakere  dog control , Neil wells took over his  position and tom Didovich became  trustee.. talk about incestuous!
Wyn Hoadley through invisible and not by any legal means allegedly becomes a trustee  of this sham trust  on may 2006  .Then she and wells and Graeme Coutts immediately sue me  and  a legal  entity called AWINZ incorporated in April 2006  so as to obtain the name and  to  secure my silence.
In December 2006   a new trust is set up.  I argue that this is not a continuation of the original trust as the deed is different and  50% of the trustees are new. The reason this trust   deed was signed was because the other  deed   was not acceptable proof of this is in Neil wells own words in his affidavit   at point 38
"On 22 May 2006 I wrote to the Inland Revenue Department foreshadowing an intention to apply for tax exempt status and provided a copy of the trust deed dated 1 March 2000 for verification that the clauses relating to tax status were appropriate."
Now he question I ask  is why send a  out dated deed  when on 10 May 2006  there was a meeting and  allegedly saw a new trustee appointed   Two other trustees had resigned in the mean time. ( Grove and   Giltrap )
"Formal application was made on 25 July 2006 and after the applicable clauses were amended to reflect 2004 tax law changes the IRD gave approval on 21 December 2006 for tax exempt status of the Trust under the Income Tax Act 2004."
What Neil Wells is really saying is that the trust deed was  rejected by IRD because the trustees did  not match   and he had to make amendments  to the wording of the deed which would allow him to use the trust money for his own pecuniary gain. The new trust deed was signed 5 December 2006, this was not the group of persons involved in the litigation  and the money was not  there to be used to  fund litigation to  conceal crime.
This trust formed on 5 December 2006 and choosing to take care of the Lord Dowding    trust funds became a charity in 2007  and  paid the lawyers Brookfields the invoices which were simply made out to AWINZ – In reality this is  identity fraud you call half a dozen groups of people by the same name then you mix them up.  They are not all one and the same  but you pretend that they are.  pretty much  what is happening again by using the name Lord Dowding  and  the
The invoices  are as follows
| | | |
| --- | --- | --- |
| 30/03/2006 | 212848 | 6609.16 |
| 30/06/2006 | 201163 | 2818.35 |
| 28/07/2006 | 202547 | 6309.43 |
| 30-Nov-06 | 208729 | 1,894.31 |
| 20-Dec-06 | 209947 | $180.00 |
| 31-Jan-07 | 210963 | $1,795.16 |
| 1-Mar-07 | 212325 | 10,304.33 |
| 7-Apr-07 | 214744 | 2,401.88 |
| 30-May-07 | 216401 | 7,011.00 |
| 29-Jun-07 | 217964 | 4,237.43 |
| 31-Jul-07 | 219513 | 899.55 |
| 28-Nov-07 | 226453 | 2,554.65 |
| 19-Dec-07 | 227421 | 1,654.20 |
| 29-Feb-08 | 230016 | 4,130.52 |
| 28-Mar-08 | 231294 | 13,218.68 |
| 30-Apr-08 | 232586 | 14,343.81 |
| 30-May-08 | 233901 | 5,426.33 |
| 30-Jun-08 | 235278 | 5,423.91 |
| 31-Jul-08 | 236729 | 2,250.00 |
| 5-Aug-08 | 236820 | 5,419.41 |
| | | |
| | | 98882.11 |
Payments  in the 2007 financial year were $34133.54 and the financial statements for   the 2006 AWINZ charity shows that $32312  was paid ( see the 2008  accounts )
In 2008 $47651.65  was invoiced  but the accounts record only $12,904 paid   so the payment was made to Brookfields in 2009   when  $60,150  was handed over from charitable funds.
Charities commission response
There are  two documents from the charities commission which are of  significance    the first dated Monday, 20 July 2009 it shows Neil Wells responding to   the charities commission he  falsely states "We note that you are responding to matters raised by a single complainant against whom AWINZ
has taken successful proceedings in the Auckland District Court"  AWINZ never took any action it cannot  it is not a legal person   apart from the trustees which comprise it at various times.
Wyn Hoadley, Graeme Coutts and Neil Wells  who did not have a signed deed together  at the time of commencing proceedings  or have common obligations in any  formal manner to a trust deed   took the action using a name akin  to a trading name.  the Statement of Claim is here
Wells refers to AWINZ as if it  was a legal person and does not  elude to the fact that the charity is not  the same as the persons  who took the  litigation , it just so happens that no the use the same name this is part of his continued deception on both the crown and the courts.
Wells then goes on to deceive the charities commission by stating" The proceedings were taken jointly in the name of the trust and in the name of one of its trustees.  " as can be seen by the Statement of Claim it was filed  in July 2006  the trust which eventually became the charity was formed in December 2006, the three people who  took  the action were not the trust which was the charity  at that time  they had no evidence of being  trustees of a trust together  and no trust deed existed  by Neil Wells own admission  because it was  reportedly lost .
Wells further  refers to clauses in the trust deed which have of course been suitably amended since the court proceedings began to illustrate this  compare the two deeds and you will see what I mean. 2001 deed   and  2006 deed if you want  to be truly confused you can also look at the copy which I obtained  from Maf  which ad been supplied by Wells to them
"There is no requirement for the trust to publicly reveal the details of grants made for research and to whom it was paid."   But we know that at the time Neil Wells was  "Associate Head of the School of Natural Sciences at Unitec"   in his minutes he states "Lord Dowding fund has funded Unitec for $10,000 for research using artificial animals vs. real animals in teaching"   You have to wonder  just how short the arm's length is ?  Short stumpy ones perhaps with BIG hands ?
The capital sum of the lord Dowding fund is $90,000 I wonder if any one has ever looked at the bank statements because according to the information I have  had  he received a great deal  more.
Chris McIntyre  then  responds to Neil Wells again on 7 September 2009, I can only guess that  this was written after  telephone   communications between the two  and Chris was persuaded  By wells and caused him to write the following reply  which I address as numbered.
 I can accept that the  2006 trust  with the new deed was   correctly register, I  do not accept that  this trust was  in any way a legal continuation of the 2001 tryst  or that this trust was the approved organisation or the  litigants in the court proceedings
The court orders were against  me but  were not  by this  charity  the evidence which they produced in 2011 to the law society proves that  they  deceived the court and the charities commission
This is not the trust  which took legal proceedings  this trust was not  established when the proceedings  began.
AWINZ  is  not defined  there are a number of AWINZ entities   , the charity formed 5/12/2006 was formed  five months after the court proceedings commenced
How does this  give   confidence that the money is not being laundered  this money went to Unitec  where Wells worked, if it went to  animal research it would have gone to his own department.
Who was this paid to     there should be a requirement to  show transfer of money
The lord Dowding  fund has been used to pay  for prosecution which will advantage only  Neil wells.
It just shows that telling lies  has its rewards.
So here you have it …..a blue print as to how  to use charitable funds   for money laundering and concealment of crime  condoned by  police   charities commission, SFO , MAF .
This is my honest opinion and again I am sending a copy  of this to  the AWINZ trustees  for their corrections and   comments.
Full financial summary of  the  AWINZ charitable trust established 5 Dec 2006  is below
2007
2008
2009
2010
2011
totals
Donations Received
2,820
755
10478
9200
23,253
Interest received
9712
7,737
3731
2345
1968
25,493
Conference revenue
6,318
6,318
Film monitoring fees
11,123
9,848
14167
11290
1094
47,522
Income tax refund
1,667
450
50
2,167
GST refunds
3,116
393
1488
4,997
Reparation payment s
Total inwards cash
31640
21456
29219
24323
3112
109,750
Film monitoring wages incl PAYE
4,990
7,582
10767
7910
952
32,201
Grants – general
1,112
1,112
Grants lord Dowding fund
5,750
5,750
legal fees – Haden
32,312
12,904
60150
21484
126,850
Prosecution expenses
96
124
220
Printing
788
991
1,779
GST paid to IRD
1,608
224
819
204
2,855
accountancy
3645
3,645
Bank fees
12
44
100
10
166
Sundry expenses
359
$203
637
370
212
1,781
Total outwards cash
41181
26535
76458
30807
1378
176,359
9541
5079
47239
6484
68,343
NET CASH SURPLUS/DEFICIT
0
Transferred to Accumulated Reserve s
9,541
5078
47239
6484
68,342
Opening Accumulated Reserves
119,767
110,226
105148
57909
51425
Net Cash Surplus(Deficit) for the year
-9,541
-5,078
-47239
-6484
1735
CLOSING BALANCE – ACCUMULATED RESERVES
110,226
105,148
57,909
51,425
53,160
Represented by
National Bank cheque account
4,290
11,936
10183
1169
936
National Bank cheque account 02
2,417
3,211
3726
3975
4015
Nat ion al Bank Term Deposit
5311
National Bank. Term Deposit (Lord Dowding Fund
98,208
90,000
44000
46281
48209
NET ASSETS
110,226
105,147
57,909
51,425
53,160
In The Royal Society of New Zealand Alert Newsletter 743 under item 6  there is the following.
New Zealand Fund for Humane Research (Lord Dowding Fund) research grant
The Animal Welfare Institute of New Zealand is seeking expressions of interest for a grant of $20,000 from the New Zealand Fund for Humane Research (Lord Dowding Fund).
The grant will be for research that will contribute to the replacement or reduction of the use of animals in research, testing or teaching, but will not itself involve the use of any animals or animal tissue.
Expressions of interest must be received no later than 28 February 2013. To do this, and/or to seek further information, please email Neil Wells (neil.wells@xtra.co.nz).
The final decision will be made on or before 30 April 2013.
For anyone not in the know this would look all kosher but I can see that this offer  is being made to appease the authorities  because   the Animal welfare institute of New Zealand  has operated as a charity without performing charitable acts.
Over the years I have  become accustomed to the spin  of Neil Wells  and again  this advertisement is  trying to make   something dodgy look legitimate. Let's go through the above statement to  sort fact from fiction
 New Zealand Fund for Humane Research is registered as a charitable trust and separate legal person   not associated in any way with the animal welfare institute of new Zealand except that Mr wells is the only  trustee  who believes that it still operates

 The trustees were William Timothy Clyde Heather  , Neil Wells  Law student , Geoffrey Francis Ruck and Frank William Eden Rutter.
I spoke Mr Ruck a solicitor at that time,  in  about 2007  he  told me that this trust  has not operated or functioned in years and had been wound up by resolution of the trustees.  It was wound up when Sir Frank Rutter died. (November 2002 ).
I spoke with Mrs Heather  and she advised me that her husband was not well at that time but that he was no longer a trustee.  He along with Mrs Heather were directors of BEAUTY WITHOUT CRUELTY SOUTH PACIFIC LIMITED which dissolved 10 October 1996
Neil Wells is effectively the only person claiming that this trust still operates. He as a trustee would have known that this  trust never  operated the lord Dowding  fund.
The Lord Dowding fund has never operated by  the New Zealand Fund for Humane Research but if you do a Google on  The Lord Dowding fund you will see that the words  Humane research are intrinsically entwined with it and  I can only presume   that that is  why this trust is associated with the name.. It is spin  a concessionary tactic to make something  suspect into  something apparently legitimate.
I first became aware of this connection in 2006 when Neil Wells who at the time was manager of  dog and stock control Waitakere  sent out a flyer  with the  dog registration  seeking donations.  The flyer is located here.
This solicitation  was sent out  seeking  money for the Waitakere animal welfare fund  and  effectively traded off the name  Lord Dowding  and  New Zealand Fund for Humane Research
The  request for donations was  signed by  Wyn Hoadley  the newly appointed  trustee and chair person  who  through no visible  and verifiable manner became  chairperson of a AWINZ, trust which had not met in  some 2 years and  a trust which did not operate according to its own deed or is that deeds.. yes there are more than one.. but that is a long story.
It can be readily seen that  in my opinion that Mr Wells ran  the  so called trust, which incidentally had an identical name to a law enforcement authority  , autonomously so much so that he was able to predict ms Hoadleys  appointment   not only as trustee but also a chair person  several months before the event.
It has to be noted  that  according to  dog control officers   Dogs were regularly shot at Waitakere city council as a  cost effective means of disposing of  surplus  animals .
Lord Dowding Fund is a fund which operates in the UK  it was run in New Zealand by Beauty with compassion the funds were held by Mrs Heather in her  capacity as trusteee.  She had a dilemma when the society folded and was approached by Neil Wells who asked to take over the funds.   The letter  from Wells to Mrs Heather records the events . Mr Wells  has never accounted to Mrs heather  with regards to the use of the money

The letter  states" Over the four years of the making of The Lord of the Rings AWINZ was contracted to Peter Jackson's production company, Three Foot Six Ltd, to provide independent monitoring of the welfare of animals used.
"The standard of that work and care of the animals is best assessed by a letter  from the American Humane society which summarises  their serious concerns regarding the end credit  for the film which they call unauthorised inappropriate and  misleading  .Summary 1 sick 4 dead 3 seriously injured . The AHA records that  AWINZ only monitored the  animals  for  some 48 days  again in saying  that AWINZ   was contracted over 4 years is  a deceptive statement  .
Concerns were raised with regards to monitoring  by a journalist Felix Marwick and resulted in a ministerial enquiry  13 December 2000 following a letter from him dated 27 November  2000 , the ministerial reply was sent to him on  18 Dec 2000
News items with regards to the  injuries  as recorded    on this link  .
The animal welfare institute of New Zealand was first thought of as a concept by Neil Wells (former RNZSPCA director and animal welfare lawyer ) to facilitate his business plan of amalgamating dog control with  animal welfare
Neil Wells wrote the legislation  to facilitate  his business plan and  became independent advisor to the select committee all without  formally recording his conflict of interest.
On 22 November 1999  Neil Wells makes an application for   law enforcement powers for  AWINZ  which was a concept he  promoted to Waitakere city council  and was paid for by the public  to establish as a council trust.
AWINZ was never established and the application  was made at a time when no trust existed.
In his application he gives assurances of the existence of AWINZ but the reality  was that  AWINZ  the law enforcement  authority was only Mr Wells  posing as a charitable trust
In 2006  it became evident that AWINZ was never incorporated as stated in the application form.I ask questions of Waitakere city council as to why Neil Wells is contracting  council services to  himself in this MOU and I ask  MAF why they gave Law enforcement authority to  an unidentifiable an non-existent organisation
 Neil Wells responds by suing me for defamation   and creating a cover up trust . He produces a trust deed  and  don't need to be an Einstein to work out that  a trust formed on  1.3.2000   could not have made an application  on 22 November 1999   …Neil Wells has such influence with  MAF  and other government departments  that this  fact is  glossed over.
The defamation proceedings were entirely funded using the Lord Dowding fund proceeds   (Defamation is easy to win when you play the rules in court and prevent the other party from  having a defence of truth and honest opinion  heard  and it is even easier to  win when no evidence at all is produced  and you simply skip the proof proceedings. )
Mr Wells is awarded $57500 which was his personal reward for   using the charitable funds to pursue the defamation claim  won by dirty tactics including   the misleading of the court as to   who or what AWINZ was.
Mr Wells  alone ran AWINZ just like he alone runs  or thinks he runs the  New Zealand Fund for Humane Research . when he called the alleged trustees together  and lost count of the number of trust deeds  there were supposed to be  , he found that  people were dropping like flies and so he recruited Wyn Hoadley  who became a trustee by no  legal means and at a time when the deed was missing. minutes of the meeting .   But fortunately Mr wells had been able to predict this event months earlier as sole trustee  when despite any meetings or communication between trustees  he predicted Hoadley's appointment.
The minutes of the meeting speaks volumes   note that the  document properties show that these minutes were created  on 20/5/2011  that is the date when they  were required as proof  for the law society.  Ironically  MAF did an audit in 2008 and Mr Wells told them  that all documents  were missing due to a computer collapse. But that is nothing that some more spin won't fix.
In 2012  Mr Wells pursued me vigorously  for the money despite the fact that I have a claim before the court for obtaining a judgment by fraud ,  I was wanting to see if this money had been repaid to the Lord Dowding fund  but   I now note that the  annual return has been  posted and is listed as restricted
The Animal Welfare Institute of New Zealand (AWINZ )   has many    forms. It suffers from severe personality disorder or identity fraud it does not exist as a registered trust or incorporated society it is and always has been an informal and non-transparent trust akin to a family trust. It is not a legal person in its own right and exists only through the trustees.
What I find hard to believe is that  I have suffered for 7 years at the hand of persons who   are now offering $20,000   to some  one who wants to prevent the suffering of animals  when these people  have done so much damage  the lives  of   those  in a  human family unit.  They  were unable to   show compassion when they liquidated my company  on  false  affidavits at a time when my  son went totally deaf .
Neil Wells. Grahame Coutts and  Wyn Hoadley  have  relentlessly pursued me and  devastated my family  because as a whistle-blower I asked  why we  had a law enforcement authority which  did not exist  and why Mr Wells was using he council premises, staff  and resources to  derive a personal income under the fictitious name AWINZ .
Tom Didovich the  fourth trustee offering this grant was the former manager of Waitakere  dog control  who  facilitated the entire sham and paid Mr Wells out of public money   has been an intrinsic part of this cover up.
My Question is   if this is what these people do to humans do they really care  about   testing on animals. It would perhaps have been more reasonable   if those who claimed humanitarian qualities also practiced it against their own species and started with the principles of truth and   fairness injustice. It is instead we have the use of public funds   for private enterprise and now an offer of $20,000 for research to  give the sham an air of legitimacy
We will keep you posted on where the grant goes.. no doubt it will be clouded in secrecy.
The  above is my  own honest opinion.  I have sent a copy  of the email below  to each of  the trustees of  the  trust registered on 5 Dec 2006  which eventually became the charity , and asking for any corrections.
From: Grace Haden
Sent: Tuesday, 8 January 2013 2:46 p.m.
To: 'neil.wells@xtra.co.nz'; 'wyn@hoadley.co.nz'; hoadley.consultants@xtra.co.nz; graemecoutts@xtra.co.nz; 'tomdidovich@gmail.com'
Subject: Would the real Lord Dowding please stand up
Happy New Year to you all
I have just published an article on   my anticorruption web site  http://www.anticorruption.co.nz
I am bringing it to your attention and ask   that  you please check the article  and   if there is anything  which is wrong that you please bring this to my attention
On providing  evidence as to why my statement is wrong I will be happy to  make  changes.
I will leave this offer open to you   for 5 working days from now.  If I do not hear from you within that period I will  presume that you agree with the statements.
On Wednesday 16 January I  will be forwarding the document to  other interested parties.   In the mean time you are more than welcome to  leave a message on the    page   to clarify anything which you perceive as contentious.
Regards
Grace Haden
VeriSure
Because truth matters
I am a licenced Private Investigator and former police officer. I was approached in early 2006 by a Waitakere city council dog and stock control officer who was concerned that she had to volunteer her council paid time to an organisation called the Animal Welfare Institute of New Zealand (AWINZ).
There was only one person visible in the running of AWINZ in March 2006 and this was Neil Wells the council dog control manager. I proved conclusively that there was no legal person named AWINZ and asked questions by way of OIA and LGOIMA of both Waitakere city council and MAF.
AWINZ was one of two approved organisation in New Zealand, (section 121 Animal welfare act) which gave it   coercive law enforcement powers, the other is the RNZSPCA. The statutory powers are search, seizure of animals and the ability to prosecute. The offences under the Animal welfare act are strict liability offences and the fines by virtue of section 171 are payable to the approved organisation taking the prosecution. Fines can be up to $350,000 for corporates.
I uncovered two forms of corruption which I have found impossible to report.
State capture: defined as the efforts of persons/firms to shape the institutional environment in which they operate.[i]
Public office for private pecuniary gain
I have collated many volumes of documents and have prepared an extensive chronology from which the following picture emerges.  This chronology is available on line[ii]. In summary
State capture
In 1992 the National Government consulted on new animal Welfare legislation resolving that there was a need for a new act. Neil Wells, barrister specialising in animal welfare and former RNZSPCA chief is aware of this intention and trials a private enterprise to be incorporated into the new legislation which he volunteers to write.
In 1994 Mr Wells approaches Waitakere city council to work with the dog control division and test the synergies of combining animal welfare with dog control. Wells has a working relationship with David Bayvel and  Barry O'Neil   from MAF through  animal welfare advisory committees and is  given  consent  for  a 6 month pilot programme in  anticipation of the new legislation, this   pilot programme was to last for  nearly  five years.
To facilitate the programme the dog control officers are trained by Wells, paid for out of the public purse through the Council dog control division By Tom Didovich the council manager. Wells sees the success of the pilot and plans to take this concept nationwide. He develops a business plan for   territorial animal welfare services and approaches nearly every council in the country to engage his services of training and facilitation of the concept.
The No 1 Animal Welfare Bill is written By Neil Wells to facilitate his private business venture; however there are objections to territorial authorities becoming involved in animal welfare and this is deemed ultra vires.
A second bill is introduced and the two bills are read together, Neil Wells is employed by the select committee as "independent advisor "No documents have been found which record his conflict of interest. During this time he works on plans to circumvent the intention of the legislation so that his business plan can be facilitated, he does this through the concept of a trust.
The Waitakere city council dog division pays for the trust to be set up, potential trustees are recruited and a draft deed which includes the council is prepared. MAF is consulted as to the requirements for approved organisations before the bill is even passed and Wells calls on the ministers and MAF on and off the record in an attempt to fast track approval.
In a parallel move Wells works with Unitec and becomes an employee lecturing in animal welfare subjects prerequisite to appointment as Inspectors under the new legislation.  Unitec becomes accredited and by default wins the contract, Neil Wells is paid for facilitating these lectures.
As soon as the bill passed its last reading, but before the act became Law, Wells makes an application for approved status for AWINZ stating that it existed as a charitable trust established by deed and is in the process of being registered under the charitable trust act, he attaches an unsigned trust deed for a group of people who he had recruited 1998 at the councils expense. Evidence proves that the application was manifestly false and no trust deed existed at the time and   no trust deed was ever registered under the charitable trust act. The financial reports and other vital   statements in the application were also untrue.
Registration under the charitable trust act has the effect of shifting liability from individual trustees to the body corporate. Wells was aware of this and also the process of registering a trust as he had registered two other trusts in 1999. With no named persons having signed the application there were effectively no persons who had applied to become" approved".
During the application process Wells was asked a number of times to produce a deed he avoided this by misleading he minister and gave repeated assurances that the trust was being incorporated even claiming that the papers had been sent for registration despite this neither MAF nor the minister saw a trust deed until 2006 when I raised questions with regards to AWINZ existence.  A trust deed dated 1.3.2000 was to emerge in 2006, but the evidence was that these persons were not involved in the application or the running of the approved organisation; they did not even meet according to the trust deeds provisions. It further transpired that MAF had a different copy to the deed than I had been supplied with.
While MAF expects the arrangements for AWINZ to be with Waitakere city council, the reality is that the council is left out of the loop, Wells avoids the council solicitor and obtains legal opinions, into which he appears to have had significant personal input, from Kennington swan. These legal opinions trump those of the crown law office which have been made available to Wells. MAF opposes the application stating to the minister that they cannot recommend that he approves something which is not legitimate.
While MAF had been extremely helpful for Wells they now take the view that AWINZ should not be approved, again Wells meets with high ranking officials and with the minister.  The secretary of the labour party Bob Harvey I consulted and    despite opposition from both MAF and treasury the papers are sent to caucus and are eventually approved by the minister.
Wells signs two MOU's One with Tom Didovich who thought the application process represented both Waitakere council and North Shore council, and the other with MAF. (Didovich later emerges as a "trustee" in an attempt to cover up the lack of  the existence of a trust.
Public office for private pecuniary gain
In 2005 Didovich leaves council and Wells takes over his position now becoming both parties to the MOU which had been signed to provide the council staff free of charge to   AWINZ.
Wells is now in a situation where he is the manager of the council dog control, contracting to AWINZ of which he is the only representative.  The council staff  vehicles and resources are his private disposal , MAF record in a 2008 audit "it was at times  difficult during the audit  to distinguish where the structure  of AWINZ finished  and where WCC began  hence it was  at times difficult  to separate the AWINZ organisation  from that of WCC. For example AWINZ inspectors are not employed by AWINZ but are all employees of WCC "additionally Wells rebrands the council and AWINZ so that their logos are in principle identical.
In his application to MAF, Wells had stated that AWINZ were intent on taking over the council facilities, in essence he had done so, he was in paid employment and as much as 40% of the work was animal welfare which was prioritised over the council work, the income through prosecutions went back to AWINZ and the only person to operate the bank account for AWINZ was Neil Wells. AWINZ was a parasite off council.
Questions to Council, Minister and MAF
It transpires that over the years when I have raised questions with the minister, council and MAF that Mr Wells has had input into replying to these questions. There is much evidence that he was advised By MAF each time I made an official information act request and had control over the information released to me.
A graphic example is in the questions which were raised in parliament; these questions were answered in a similar manner as the evidence which Wells gave before the court. Subsequently obtained evidence proves that the minister was misled in the written reply.[iii]
The very same MAF officials who were involved in assisting Wells were responsible for the release of information, they were also involved in an investigation against me   which  saw me warned for allegedly  passing myself of as a MAF officer so that my credibility was at risk, as it transpired the persons involved in that matter have now been convicted for fraud and despite no evidence  I was warned yet MAF could not investigate a fictional organisation with law enforcement powers, this illustrates to me the total incompetence of MAF.
It has been nearly 7 years since I asked Questions with regards to AWINZ. MAF has been extremely negligent in their dealing with this matter, full investigation into the legal existence of AWINZ would have resolved the matter years ago. A few enquiries with the so called trustees would have flushed out the truth.  This is worse than a person using someone else's Identity. This is a private law enforcement authority which did not have legal existence. A fiction was given coercive law enforcement powers.
The price I have had to pay for questioning corruption is far too high.  I urgently seek assistance in a ministerial enquiry into why MAF and the council failed to conduct proper investigation or even liaise with each other as to the facts.
This has cost me well in excess of $300,000, had material impact on my business and proves that here in the Perceived least corrupt country in the world we maintain our status by allowing whistle-blowers to be abused.    Corruption = Monopoly + discretion – accountability.    I am looking for accountability. The price of questioning corruption in New Zealand is far too high.
Grace Haden
In a new twist to  where is Wally we  also have  where was AWINZ
MAF believed that AWINZ was run from Waitakare city council premises   but Waitakere city council denied that it existed there.
Mind you given that the  organsiation  did not exist   that makes perfect sense , because AWINZ  did not exist it could therefore not have been at Waitakere.
But in a bizarre twist  the minister for Agriculture believed that it did exist because they had given it law  enforcement powers  which were being delegated through the council staff .
In a question  in parliament the minister was asked
7723 (2007). Rodney Hide to the Minister of Agriculture (07 May 2007):Was any verification undertaken to determine whether the Animal Welfare Institute of New Zealand was a bona fide organisation with a proper legal structure and accountability before Barry O'Neil, Group Director, of the Biosecurity Authority signed a Memorandum of Understanding with Mr Neil Wells, signing as a Trustee of the Animal Welfare Institute of New Zealand, on 4 December 2003; if so, what was the result; if not, why not?
Hon Jim Anderton (Minister of Agriculture) replied: The Animal Welfare Institute of New Zealand is an approved organisation under the Animal Welfare Act 1999. Before the Animal Welfare Institute of New Zealand was declared to be an approved organisation under the Act, its application was carefully considered in relation to the relevant statutory criteria. These include, inter alia, the accountability arrangements, financial arrangements and management of the organisation. There was no statutory requirement that these matters be re-considered for the purposes of signature of the Memorandum of Understanding, which defines the requirements to be met by the Animal Welfare Institute of New Zealand in the selection and appointment of, and other matters relating to, Inspectors and Auxiliary Officers appointment under the Animal Welfare Act 1999, the enforcement of the provisions of the Act.
My comment: From the information which I have   it appears that   Mr Wells who was the only person  acting for "AWINZ "  everything he said was  accepted without verification he  gave a number of assurances that AWINZ existed  these are
28 January 2000  Maf requests  Could you please provide documentary evidence confirming that the Trust has been  legally registered under the Charitable Trusts Act 1957.
17 March 2000 Wells responds and asks for the registration criteria to be reconsidered. He concludes by stating AWINZ can produce evidence that the trust is  In being by providing a signed copy of the trust deed and will give an undertaking that it will be registered with the Ministry of Commerce.
25 March 2000  Wells writes to minister and   advises him that a signed copy of the deed will follow  -claims that the original is being submitted to Ministry of Commerce for registration as a charitable trust in accordance with clause 20 (a) of the Deed

- originals are never sent certified copies are
b.    there is no  section 20 in the deed. trust deed.pdf
In 1998 Wells put a proposal to the council for a trust called the national animal welfare trust  this trust was registered by him in 1999 as was another trust called the ark angel trust.  This registration process that he knew the process and if AWINZ had existed  by way of trust deed on 22 November when the application was made it would have been  well registered by Christmas.
The evidence from the chronology  appears to be that MAF was out of their depth with the legislation as they  continually  asked Wells for advice on it. The advice given appears to have been  self-serving.
Strange too that I should find   correspondence from MAF which indicates that None other than Mr wells was  consulted in formulating  the ministers responses .
Similarly  Mr Sheard the lawyer for council also consulted Mr Wells to reply to the LGOIMA requests  which led to him never checking if AWINZ existed on the premises  but   denying that  that it did and maintaining that there were no third party agreements for use of staff, .
28 January 2009 "It is not clear what you mean by "agreements with third parties for and on behalf of Waitakere City Council with respect to employees of Waitakere City
Council". Animal welfare inspectors are not warranted by the Council, they are
warranted by Ministry of Agriculture and Fishery under the Animal Welfare Act 1999
and that action can not have occurred without the consent of the individual
employees. You will also need to explain what you mean by "third party use of
council facilities". My enquiries have not disclosed any use of the Council's animal
welfare facilities by third parties."
11 March 2009  "Finally I note that you continue to allege that AWINZ operates from the Concourse, despite the firm denial in my letter dated 28 January 2009, paragraph 5(h). The basis for that allegation is not clear. In this regard I record that I have seen a transcript of your telephone conversation with the Council's call center on 1 February 2009. The conversation which took place does not provide any factual basis for continuing to make this allegation"
The agreement which had  been signed with third parties  was the MOU  between  animal welfare and   AWINZ   Wells signing for AWINZ  Didovich for  dog and stock control
Didovich  leaves  Council and Wells  takes  on  that position this means that Wells now has responsibility  to both sided of this  MOU , effectively he is contracting to himself.
In 2008 MAF  did an audit  and this is what is reported
Page 2 " it was at times  difficult during the audit  to distinguish where the structure  of AWINZ finished  and where WCC began  hence it was  at times difficult  to separate the AWINZ organisation  from that of WCC. For example AWINZ inspectors are not employed by AWINZ but are  all employees of WCC"
page 9 "  all personnel  ( including the AWINZ  inspectors ) based at the WCC animal accomodation  facility (48 the concourse ) are employees of WCC It must be noted that AWINZ does not have any employees as such , apart from when they contract to the film industry  to monitor AW issues, this did  lead to some confusion regarding the demarcation between the two organisations ."
page 18  Location  of audit WCC animal accommodation   the concourse 
then to add to the confusion   the logo which AWINZ used and the logo  on the council vehicles ,buildings and  gate  were deceptively similar  .
The  dog control officers believed that it was part of their   contract to sign up as animal welfare officers , those who questioned  lost their   jobs.
Further questions asked in   Parliament  were by  Wayne Mapp  again  judge the answers for yourself  the evidence is all here
3013 (2006). Dr Wayne Mapp to the Minister of Agriculture (29 Mar 2006):What investigations did the Minister undertake before approving the Animal Welfare Institute of New Zealand (Inc) as an approved organisation under the Animal Welfare Act 1999?
Hon Jim Anderton (Minister of Agriculture) replied: The Minister at the time, through his officials at the Ministry of Agriculture and Forestry, undertook detailed investigations before declaring the Animal Welfare Institute of New Zealand to be an approved organisation under the Animal Welfare Act 1999. This included consultation with the Department of Internal Affairs, Treasury and the Crown Law Office.
My comment: While extensive  legal  opinions were  sought  to  the ability   of AWINZ to provide  animal welfare services for council  there were no  investigations as to  the existence  and operations of AWINZ  itself. Crown law office  Maf and treasury  opposed the application . It was a legal opinion  obtained by the council  on which  Neil Wells  appears to have had  an input,  which   was used to persuade  MAF  to allow the  document  to go forward to  caucus. This happened after  Mr Wells had met with the then president of the  Labour party his colleague and  Mayor  Bob Harvey.
My evidence is:
Connections  Bob Harvey and Wells

Bob Harvey   owned Mac Harman Ayer  advertising  1962-1992 Harvey CV
Neil Wells was general manger there Neil Wells C.V.
Bob Harvey in welcoming Wells to Waitakere stated "Neil is an old colleague of mine from advertising days and takes over from Tom Didovich."appointment  wells.pdf
d.    Wells briefed Harvey when MAF objected to AWINZ becoming approved   harvey briefed.pdf
e.     a paper was prepared for caucus  which wells  had had the ability  to have in put into  commentary-from-Wells-on-caucus-papers.pdf
the applications are considered by caucus  and the minister approves the application despite
Open letter to the minister of  primary industries and  minister for local  government.
Sir
AWINZ  operated from the premises of Waitakere city council in a manner where it appeared to be a CCO , it used council databases, vehicles , infrastructure, plant and  personnel for private pecuniary gain. It also attained  approved status under the  animal welfare act in a situation which was considered by MAF  at the time to be ultra-virus  and in a manner where council  officers were cut out of the loop.  While council denied that  it existed on its premises MAF were of the belief that the Council premises had been leased for $1 per year.
With the on-going saga of Animal welfare institute of New Zealand (AWINZ )  I have been  putting together a chronology of documents which I have obtained under LGOIMA and OIA over the years  and in reading each in detail  I  have found  more documents   which shed  light on the issue.
Both MAF and  Council have not acted responsibly in investigating this matter properly .
Since these documents  came from your own  department MAF and from a local body ( Waitakere council ) it will not be difficult to  verify  everything I claim.
First of all it appears that Mr Wells was able to meet with ministers and high ranking MAF officials on a regular and  " off the record" basis. I on the other hand can't even get near my local MP and when I do  he  totally ignores the issues I have raised. He also had undue influence within  council and circumvented the  normal processes.
I have had 6 years of being fobbed off  but have a ton of evidence which supports my allegations but no one is prepared to look  at them.
To that end I respectfully request that I could meet with you or an investigator / lawyer appointed   by you  and  detail the  evidence which I have collated which  shows that the Minister  at the time and therefore the crown  was deceived  in the application for approved status for AWINZ.
To  help you make the decision to appoint an investigator / solicitor   it may be  appropriate for you to  look  at the  attached documents.
The document 13 nov 2008.pdf  was  written by MAF solicitor joseph Montgomery  , it is in response to a question raised by Neil wells as to  whether or not Waitakere animal welfare can be an approved organisation. The reply is that Animal  welfare Waitakere  cannot be   an approved organisation as it is not an " organisation "  as intended by the act.
Since Mr Wells could put such questions to MAFs solicitors for  a legal opinion I request that   I may have the same privilege extended to me.
I f the following could be put to  either crown law or to   the MAF solicitor it may  help you see this matter   clearly.
My question is  In view of the following evidence   is " could  AWINZ have been an approved organisation? "
On 22 November 1999 an application for approved status  was made   as attached. You will note  that this is the " application"  which was relied upon by the minister at the time  which subsequently led to  AWINZ becoming an approved organisation under the act. See paragraph 3 18 december 2000.pdf
This application  contains a blank trust deed.
The application is made in the name of an alleged  trust  but  the application itself has not been signed by any person .
Evidence obtained at a later time  proves that  no trust deed existed on  22.11.1999 and the statements  contained in the application were false  . trust deed.pdf
The  name of the applicant   could not   have been  the animal welfare institute of New Zealand  as  this name was not defined and no legal person  using the name other than as a trading name existed.  No person using the name as a trading name was identified.
No subsequent applications were received and Mr  Wells gave a number of assurances  that the trust existed but avoided providing a deed.
Since the very nature of an  unincorporated trust means that the trust is only represented through its trustees,  there would have had to have been applications made which show that each and every trustee consented to the application for approved status and accepted  responsibility in their personal capacity.
Mr Wells was the only person involved in the application, He did not even sign the application but signed the  covering letter  claiming that he was a trustee.  Significantly I have located a  business plan which Mr Wells  drafted in  1996 (Territorial authority Animal welfare services.pdf) and shows the format which eventually  became AWINZ  and that this was about personal profit. The business plan  applies to AWINZ if the name  territorial  authority animal welfare services is substituted. And shows mr wells propensity to using trading names
Individuals could not be an approved organisation , It is therefore a reasonable assumption that  he wished the  minister to  believe that an organisation existed as individuals could not  be an approved organisation.
No verification of the existence of AWINZ was ever carried out  by MAF or the minister  and in  the audit in 2008 it was noted that AWINZ  operated seamlessly with Waitakere city council ( page 2 )
A lawyer versed  in company or trust law will be able to advise that  an entity which  has no independent legal existence cannot enter into contracts  , only real or legal persons can enter into contracts  and as such the MOU entered into    between MAF and  AWINZ was not worth the paper it was written on
Throughout  the application process MAF expressed their concern that the council becoming involved in animal welfare work was  not lawful , I was given documents which were edited BY MAF , I was fortunate enough to   find documents   at Waitakere city  which  had not been edited and from these documents the  edited comments  were  shown to be   as follows.
Crown Law has advised MAF that the Local Government Act does not allow a territorial authority to fund an animal welfare organisation or employ animal welfare inspectors.
 A territorial authority may employ staff only to perform its functions as set out in that Act and may only spend money on matters expressly or impliedly authorised by statute.
Crown Law considers that if Parliament had intended a territorial authority to have an animal welfare role then the power could be expected to be found in the Local Government Act or other legislation.
I believe that the opinion given by Crown Council is detailed and persuasive and raises an  important matter of public policy.
 I would need to consider whether I should approve a proposal given that

I am advised that to do so would be contrary to the law.
Whether or not we approve AWINZ should stand on Its own merits ie

I am not keen on the Government entering into an agreement under S37T to legitimise something that is not a l ready legit "
If the  crown were  to enter into an agreement with TA and with AWINZ that  would be recognition  that work was being undertaken on behalf of the crown  should it  come to pass that the TA was held not able to undertake the activity from its funds  the crown would be left with a potential claim against it.
The crown law office gave a legal opinion  saying that AWINZ could not have law enforcement authority and Mr Wells obtained an opinion through  the council dog control manager ( who is not a trustee f the cover up trust ) Wells told MAF   at the time  that he felt  that he could have gone to the council lawyers  but  chose to  go to Kensington Swann, this stamen makes me suspect that  the council  lawyers were deliberately  circumvented  . It also appears from the  documents I obtained that  that  Mr Wells   probably influenced  the  Kensington Swan legal opinion  as significant changes were made to the draft sent back to  Tom Didovich   manager Waitakere   dog and stock control  who routinely   consulted Mr Wells.
Maf  when facing the conflicting  legal opinions stated  "A definitive resolution of these conflicting legal opinions should be decided in court"
The conflicting legal opinions were never tested, Mr wells at this time  met  with the president of the  Labour party  Bob Harvey and from  that point on  the   approval for AWINZ to become a law enforcement authority went before caucus and was approved by the minister  despite opposition by treasury and  MAF  .
AWINZ  was  not an organisation   and never functioned as an organisation . When I  asked questions as to its lack of existence  in 2006 Mr Wells called a meeting  the    meeting  notes  came to light in 2011 , despite an audit report   by MAF in 2009 recording that all governance documents had been destroyed in a computer crash .1.6  page 7  & (4.1.3 Record keeping)
The meeting minutes AWINZ MEETING MINUTES  10-05-06   show  that in 2006  the  deed which MAF had never received a copy of  was again missing.
It a had been  missing  on   25  march 2000.    When Mr Wells reported that he could not send a  copy of it to the minister as it had been sent off  for registration bottom of page 6 ( also note that  the deed  does not have a section 20(a) in it and  originals are never sent. )
However  when the matter came to court in 2008 there were two trust deeds  this happened after a judge had shown disgust in a copy which had been presented to the court but which looked nothing like the  copy  which I had been sent by  the alleged trusts  lawyers  trust deed.pdf   , and indeed there are now two trust deeds  the copy which MAF has  is different to the copy which I was supplied with. trust deed MAF  version
I have been conveniently made out to be the villain in the piece ,  I did not mean to question corruption but  I  asked simple questions as to why council  dog control officers were volunteering their time to  an organisation which was so indistinguishable from council that it looked like it  was one and the same.   I note that MAF made the same observation in the audit in 2008. Had either MAF or council  done the proper thing  and investigated it , this would have been resolved many years ago.
Instead it is apparent that  when I asked OIA questions that MAF consulted none other  than Mr Wells for responses  , thereby  giving him control over the concealment of  facts.
I believe that times have   changed and hope  that   a proper investigation can be conducted into  this matter  and that  a crown  solicitor  can look over this  email and properly advise you to the    legal issues involved.
In short AWINZ with its structure could not have obtained a $5 loan  from a bank but it could obtain law enforcement ability from the  government.
Do Brookfields lawyers comply with the law or do they let their clients call the shots?
I have suspected all along that Mr Wells  has been running his own show  with  Mr Neutze of Brookfields rubber stamping  documents with his signatures  without  realy knowing the facts or having made an impartial independent assessment of  the matter.
It appears odd to me that a law firm such as Brookfields  should use late night initiating phone calls  through  a legal  secretary to  kick off proceedings.
Ever since  Brookfield's commenced legal action against  me and my company   on behalf of the fictitious AWINZ   through  three people posing as trustees , I have begun  to  wondered  if using a lawyer to break the law makes something legal.
When this and the accompanying threats do not bear fruit  David Neutze a senior partner in Brookfield's  sends  a letter   with threats of legal action, to prove  the legitimacy of his clients he supplied  a trust deed which   had absolutely no relevance to these persons   at all  and one  which was signed  well over three months  after these persons  supposedly made  an application to become a law  enforcement  authority, the invisible ink  is very  effective , however not convincing.
Basically  David Neutze  appears not  to have done his home work  and acted by signing documents without checking the facts  as out lined here, I doubt that he had ever seen any evidence  supporting the claims which  he  went on to file in the district court and put his name to .
Mr Wells  already knew that the action he was supposed to  take  to achieve his objective were in the high  court  but  that was a bit difficult when  you have no evidence  to support your claims.  So attack  through the district court  on false claims of passing off and breach of fair trade   were much better.
So by not disclosing the fact that Wyn Hoadley Neil Wells and Graeme Coutts  had never signed a trust deed together and   had not traded together  they managed to hoodwink the court in  the interlocutory applications  and only disclosed  the fact that they had  first come together on 10 may 2006  to the law society  in 2011 , well after the court process concluded.( a  very martial  fact  and well concealed)
What is in a date  you might well ask .. well it is significant if  you   are making a claim of passing off against   a legally registered  organization which existed before  you formed this informal association based on nothing  but a  minute from a meeting  created  five years after the event which appoints an alleged  trustee while the deed is missing and under a section number which does not appear in the deed you later seek to rely upon.  Or was that this deed which  was sent off to MAF    ( the latter deed  suffers greatly from an amended unsigned   insertion  and blunders But I doubt if MAF would have noticed  that .. lawyers should ask questions  I would have thought)
So Brookfields embarked on a six year   legal battle   through the court  during which time  they skillfully avoided the production of any evidence  except  the evidence for Quantum. which was basically Mr Wells uncorroborated evidence  .
I doubt if  any other law  firm could beat this extraordinary  low standard of proof  set  by Brookfields  for  the civil jurisdiction
See how Brookfield's  secures  victory in summary
The Statement of Claim was filed  in court without  a supporting affidavit or  any evidence
No discovery has ever occurred    because  Brookfield's partner Mr Wright falsely  insisted that Judge Everett  claimed it was dispensed with
No evidence was produced in court to support the  statement of claim
The statement of claim  was treated as true and sworn true by Mr Wells
The defendants in the matter were denied  a defence.
The court never considered the alleged defamatory statements in context or for truth or honest opinion.
There was never a defamation conference.
The matter went straight to quantum, like being sentenced without being convicted.
This  resulted in a judgement against me   based on nothing but  the uncorroborated evidence of the person who sought to  conceal the truth of AWINZ and the perfect public  fraud which  surrounds it.
I was left to pay  out  nearly $200,000   to those officers of the court  being Wyn Hoadley barrister and Neil Wells  barrister  for the privilege of  being the victim of this scenario  in which I was portrayed as a vexatious fruit loop who had nothing better to do  with her time than to pursue poor Mr Wells when the reality is that I am a whistle blower  who  stumbled on very serious public   Corruption and had to be silenced.
Each time I sought justice  I was again accused of   attacking poor Mr Wells , Barrister  and  officer of the court  who  is apparently  so well  trusted that he can shove absolute garbage under the  noses of  the public servants in Maf  and    come up roses.  What he says is accepted unquestionably  by not  just one minister  but those  who  succeed him  and  no mater which political party they belong to.
Mr Wells was  even able to Tell MAF to withhold  documents from me   something which took intervention of the Ombudsmen to over turn.  such power, who is this man   and   why can he say anything and be believed?
I was a cop  for 15 years  had all my exams to commissioned officers rank  and worked as a police prosecutor, You could say I had an above average  grasp on the criminal law.
Now I know from experience that when someone beats  someone up and takes their  wallet  it  is called robbery  and the  offence carries a penalty of  10 years  even if  all they get is $10  and the victim gets a black  eye.
So what is the story  when  three people  make  false claims in court , use lawyers to thoroughly beat up the  victims  and extract   over $200,000   from their victim  well apparently its legal.
I  detect  a bit of a class difference here  and it is not about   the law it is about  who you are.
It appears also that the bench mark for being  honest is a  law degree .  If you have a PHD in science , medicine  or engineering etc , there is no guarantee of honesty but an LLB   and  an admittance to the bar  even without a police background check  and you  immediately become a respected trust worthy person  who can stand before the court  and  be believed over and above any evidence no matter how convincing and compelling that is. .
I make this statement based on my own observations based on  6 years  of litigation  at the hands of Brookfields who were funded  through the charitable Dollar to   beat me up, they invoiced AWINZ  and didn't care one bit  that the trust which paid them  was not the litigants.. Guess money is money  and why should  lawyers worry about trivialities such as trust deeds.
Not being able to Email the directors  and Howard Johnson the CEO  who  doesnt want to talk to me and  hung up on me,  I phoned  Brookfield's director Melinda Dickey  , she assured me that  Mr Neutze  was a trusted and honorable man( because he is  a partner )   and he would  know  what the case was all about, I begged to differ especially when  he sent a reply back to his secretary   in reply to my email and said " is she right?'
His response came  after a week of correspondence which panned out as  follows.
After recovering from the   liquidation based Brookfields process server swearing a false affidavit   I have not received an apology or anything, Brookfelds has not blinked an eye lid  and continued to use the same  process serving company  Translegal services Limited , obviously up set that their plan didn't work.  I know it was well planned and not an error as after 6 years you do see patterns emerging and I  have not come down in the last shower  see my post  Does Brookfields condone false affidavits? 
Last Monday, Neil Wells Wyn Hoadely and Graeme Coutts were due to file their defendants bundle,   Instead  we received  the most pathetic offer  which was aimed at  letting  dropping the  claims agaisnt  the barristers concerned  and complaints to the police  ( see settlement offer )
On Tuesday morning I asked if this offer was instead of  filing  the required defendants statement  which had been due the day before .Within an hour I was served again by Translegal , these documents sought   to strike out my  claim alleging that  it is vexatious.   memorandum extension time    interlucatory application   affidavit linda hughes.
Some how Brookfields are of the belief that  complaining about perjury  and   is vexatious . What part of examining  evidence is Brookfields incapable of.?
Yes I know  Mr wells is their client but  can a lawyer prioritize their clients  over their obligation to  the administration of justice and the rule of Law?  and in so doing that they  are actually using the  court to pervert the course of justice and conceal serious public fraud?
Brookfields  did the right thing  when  they found out that their process server had sworn a false affidavit,   and took  the matter back to court , but I cant help but think that if I had  not spoken to the translegal process server, Tony Parker  direct and caught him out   then the whole scenario would have been different and I would have been the mental bag  who couldn't remember being served.As it stands translegal  dispute any liability.. too bad grace so sad  we don't care that our process servers  tel l lies in affidavits see  letter from  Translegals lawyer( its funny Gary Swan owner of translegal  said to me  that Tony was not very  bright, I think what he meant is that Tony was a bit slow and put his foot in it had he  been quick off the mark he would have said " Grace   what is up with you  I gave you those documents"  )

In trying to communicate with Brookfields Directors I  find that My email has been blocked  so I ring Melinda Dickey Direct   and call at her house in Riddings road Remuera to hand deliver the  email  which  was  blocked.  it is here as a matter of public record  Email tuesday 14 August .
The following day I was served a further  statutory demand    this  is after Neil Wells and Wyn Hoadley both forcibly  extracted vast sums from me  using  the court despite the fact that I have legal action in place  to  rescind the judgment on fraud.
Neither Neil Wells nor Wyn Hoadley have paid for the legal process this was done through the charity which was set up 6 months after litigation commenced, this charity was dressed up to  look as though it was the plaintiffs,  but Chronologies reveal all. See the financial records  they are  concrete proof  and on top of this the deed for the charity  established  5/12/2006  is  different to the deed   for the charity allegedly  established 1.3.2000.
No one seems to get that this  is about a law enforcement authority   named AWINZ  and  actually neither trust  was that Law enforcement authority.  those two trusts were set up to masquerade as the law enforcement authority to conceal the reality .
Any way Wyn Hoadley and Wells  each took  liquidation proceedings   this is best summarized in the words of the court Court Order Terminating Liquidation
Now in a move a kin to Suzannes Paul's " but wait there is more "  Wells has decided that they should have  also asked for the interest and costs on these  sums  and   is  coming back for more with a second stab despite the   fact that the money is sitting in a solicitors trust account  with the courts blessing.
All this could have been prevented  by  doing the process properly normally we send letters to people to say that money is owing, to whom and  how much.  But that would be  too easy and not half as much fun as  tacking  the  statutory demand to the front door  right on Christmas.
Mr Wells couldn't  wait  till Christmas this yer it was much better to drop it on me while I was preparing for the strike out  in September.. again this is a dirty tactic  called swamping an  this has   occurred with tedious monotony.
I keep having to remind myself that Wyn Hoadley Graeme Coutts, Tom Didovich and Neil Wells  run the charity which funded the litigation  which states as its objective
"To encourage and develop by humane education individual responsibility for the welfare of animals and the promotion of humane attitudes in society to animals and people;"  what a farce  How more two faced can you get  see the deed here
And so I explained the subtle facts to   David Neutze in  an email to  which he replies " is he right "
I just have to wonder how much of this action has been done by Neutze rubber stamping the matter  and why his legal secretary is sending out the offers.  Does Neutze realy  have a finger on the pulse.    Melinda thinks so  but I suspect that she may be wrong.
Do the directors of Brookfields actually condone the  type of  litigation I have experienced at the hands of their  firm if so  they are  as officers of the court  failing in their fundamental obligation to uphold the rule of law and to facilitate the administration of justice in New Zealand: Section 4 lawyers and conveyancers act
Any one  who wants to bring litigation   but has not  got a case to  sue the arse off their opponent should  use Brookfields   this is what they managed to achieve for Wells Hoadley and Coutts.
What is scary is that in civil jurisdiction we are all vulnerable , truth honesty and facts play no part.  It is all about standing and if you can fake that you have it made.
I am  doing all I can to get my new evidence set out  in my affidavit  out in the open.  If Brookfields were truly credible lawyers  then some one   would take time to read it and act appropriately  and maybe  they  might  want to meet with me   to get a true handle on the case.