Over the past years I have been gathering  signatures for a petition for a commission against corruption .
at last the day came and It was presented in Parliament by Andrew Little , see here I was placed before the law and order committee   and I was invited to produce evidence.law and order committee correspondence
So the logical thing to do is to provide evidence  which showed that corruption exists in New Zealand and that there is no  way of  questioning it.   So I produced my evidence  which covered  a number of topics each of which  disclosed corruption and  fraud and each a matter which had not been  dealt with   read my full submission here Evidence in support of the Petition of Grace Haden and others 5 11
On 26 November I received a  response , you may note that I did not name any one in my submissions, I merely attached official documents   as evidence .  the response   states " We note that the evidence you have provided contains allegation of fraud against named individuals. After detailed consideration, we have resolved to not accept your evidence and to expun:ge it from our records under Standing Order 236(b) due to the risk of harm
that the allegations in your evidence may cause to the reputation of the individuals that are identified in your evidence." see full letter here response rejecting evidence
I SENT THE FOLLOWING EMAIL
From: Grace Haden  Sent: Saturday, 29 November 2014 3:48 p.m. To: 'andy.gardner@parliament.govt.nz' Cc: 'Andrew Little' Subject: Response to Law and order committee. 2011/117 Petition of Grace Haden and 121 others
Mike Sabin and the select committee

I am in receipt of your letter dated 26 November 2014 in which you state that my evidence is rejected

1. "due to the risk of harm that the allegations in your evidence may cause to the reputation of the individuals that are identified in your evidence."
And you also allege that

2. "Your evidence makes it clear that the issues you have raised have already been thoroughly investigated, and we are satisfied that institutions such as the Serious Fraud Office and the Ombudsman are the proper agencies to carry out detailed investigations into allegations of the nature that you raise"

It would appear that we have a catch 22 situation here as it appears that I cannot mention un resolved fraud and corruption as evidence as to why we need a commission against corruption to investigate just such issues.

I have not mentioned any one I have however attached documents which were largely obtained from Government and local government files and responses to OIA's .

As an experienced fraud Investigator I find it frustrating that there has never been an independent investigation of these matters

With regards to the AWINZ matter, a fictional law enforcement authority. This has never been investigated , the civil jurisdiction of the court was used to conceal the corruption though a defamation claim in which I was denied the right to a defence of truth and honest opinion . Additionally it never had a formal proof hearing and went straight to a quantum hearing where perjury was relied upon .

I made a complaint to the police for the perjury but they declined this complaint.

The complaint with regards the false application has never been investigated by any one.

The police hand it to the SFO

The SFO have never investigated they handed it back to the police

The Police decided that it had already been dealt with by the court when it had not he only thing which had been before the court was a defamation claim a claim based on the fact that I said AWINZ did not exist, I have tuck loads of evidence and it does not exist, MPI cannot produce evidence of who the real or legal persons were involved in the law enforcement authority

The ombudsmen only assisted in obtaining documents and it took then two and a half years to re lease documents which would have assisted in my appeals

This is a matter of serious corruption which has never been independently investigated by any of the alleged anti-corruption agencies , hence it had to feature in my evidence.

Had I raised the issue with MAF and the ombudsmen, and perhaps later with the SFO and they had investigated, then I would not be petitioning for a commission against corruption as it does not take the brains of Britain to see that this is pure blatant fraud.

Could you please advise
1. what the future of the petition is has it been thrown out due to lack of evidence ?
2. can I amend my evidence in any way ,
3. does the government not care about the fact that law enforcement authority was given to a fictional organisation.
4. Can you request an independent review of this matter ?

This is a matter of gross public concern and very topical , I have not disclosed my evidence as requested but if my petition is thrown out then I do feel that the public have to know why. I support transparency

I request that you please reconsider your response as I do not believe that it is possible to request a commission against corruption without showing that current agencies have failed.
Regards
Grace Haden
The response was simple straight forward  response
The report to Parliament     is   located here Full report text [PDF 54k]    it  tells you exactly nothing
The Law and Order Committee has considered Petition 2011/117 of Grace Haden and 121 others, requesting that the House legislate to set up an Independent Commission against Corruption tasked with the prevention, education, detection, and prosecution of corruption in New Zealand.
We have no matters to bring to the attention of the House and recommend that the House  take note of our report.
So what is there to note in a report which has no  content?
It appears to me that this was a very swift and underhanded way of getting rid of  a petition for  accountability.
there are ways of dealing with  evidence which does not sit comfortably and this is set out in standing orders Standing Orders of the House of Representatives, New Zealand, 2014 [PDF 1196k]
There are procedures set out   for dealing with situations such as this and  these are set out in sections 232   on
To me this  strikes  at the very heart of corruption  , in my evidence I have two copies of a  a letter   one which was  obtained from Maf   which contained redaction's  the other  unedited.
Considering that the  Minister gave law enforcement powers to a fictional  organization  and this statement  was redacted  , I think it is  very material on the level of corruption in New Zealand. Suttons letter
I believe that the opinion given by Crown Counsel is detailed and persuasive and raises an important matter of public policy. I would need to consider whether I should approve a  proposal given that Iam advised that to do so would be contrary to the law.- Hon Jim Sutton

the fictional    " organization "  Animal welfare Institute Of New Zealand was given law enforcement powers, 
the minister mistakenly thought it was an incorporated society   and amended this when  he was told it was a trust , However no  signed trust deed for the applicant existed  and this has been a serious case of identity fraud  swept under the carpet  and    denied.
AWINZ administered   the law for  some 9 years  using council staff and resources  to procure a  private income it  lost its law enforcement powers when a group of people posing as the  " organisation "  relinquished the approved status .
No loss of reputation to those   who are   on the inside those who have mates in parliament  but   those who raised questions in total innocence have been totally annihilated.    But then   to be a pleb or some one important  there is a difference.
Looks like those in parliament are still doing their work.
Today is Anti corruption day ,we know that because the email just arrived in our in  box this is the on line version
the associated web site  is http://www.anticorruptionday.org  the  day is  9 December 2014  so  that we look at it again  it was yesterday  because we are a day ahead.
What is of special significance  is that  Yesterday Grace Haden and Transparency New Zealand limited   appeared  in the Auckland High court on a defamation  claim   for having published the  identity of the persons who  were the ultimate  owners of a chain of companies  . The identities were not a secret and they were obtained  through  tracing companies through the  companies register   as  I will show below.
So on the one hand we have transparency International demanding openness  and   on the other we have persons  who   connect the dots  through the public registers  sued  for defamation   by showing that a company such as Falcona systems limited  which was  connected to 150 million dollars  worth of fraud  and for showing that  one person  is ultimately responsible for   the  ownership of some 1500  companies
We simply traced Falcona systems limited share holder INTERHOLD LIMITED to its shareholder GENHOLD LIMITED  to its shareholder TRUST (NZ) HOLDINGS LIMITED  to its shareholder who we cant mention because that would according to that person  and their  lawyers be  defamation.
Ironically the lawyers  who are taking this action are being less than  transparent themselves  and have gone out of their  way  to  seek to gag us .
The information is however available on the internet and you have to know  how to find it, let us help you  .
The directors form  for Trust NZ Holdings  shows Stephen James Green as the director  the company on behalf of the shareholder . This form   was completed by equity trust  a trading name  for one of  several possible companies  being TRUST (NZ) HOLDINGS LIMITED  or  EQUITY TRUST INTERNATIONAL LIMITED both exist at the same address  and Stephen Green  is director of both
  a "Who is" check on  this  registrant   can be found here
EQUITY TRUST INTERNATIONAL LIMITED also uses the domain name  equitytrust.co.nz, they are a lesson in themselves as to the need  for verification   as this document would indicate  .
It claims that the company is supported by a team of lawyers  and has a  certified accountant.. (doesn't say that  he she is a chartered accountant though )  and claims to be a member of the Asia Offshore Association  however a search of the membership  list with that association fails to  locate  Equity trust International on it .
It is  of particular significance that  The legal action which is being leveled against Transparency and Grace  is being taken   through  Stewart and associates equity law  ,what is alleged to be a "branch" of a law firm which has allegedly " merged "   with Equity law barristers
If you do a search  in the law society roll you will note that there are two firms shown
Stewart and associates Lawyers limited is a company  see the company records here
Equity law barristers Limited is a company  see the company records here  the history of shareholdings  and directorship are worth looking at and comparing  these two companies to Equity trust International  limited 
The  company which uses the  Trust-nz.com  web site  is Equity trust International  limited  ..( you might have to click  English first as it opens in Russian.)
   The directors of Equity trust International  are shown as
Steven James GREEN
138 Weymouth Road, Manurewa, Auckland, 2102 , New Zealand
Greg Roderick STEWART
Unit 5, 27 Fache Street, Clyde, Clyde, 9330 , New Zealand
the latter of course being the lawyer of Stewart and associates Lawyers limited   who brought the defamation proceedings and associated action
The plot then thickens   with the shareholders residence Flat 8a, 4 Short Street, Auckland Central, Auckland, 1010 , New Zealand just having been sold to  a company  LSE Limited  owned and directed by George Bogiatto
The significance  in these names  is that they all  appear together on the intituling of court proceedings  being leveled  against us in an attempt to provide what Transparency International and the UN  say    should be disclosed.
The real issue which I see for New Zealand is  that transparency is being  blocked  through  lawyers using the    the  courts to  thoroughly beat people  up  for disclosing that which is on public record any way and a people have a right to know  .  Equity trust International  limited  has registered many companies  some of which  have found themselves  noted by the press  for a raft of reasons.
Then they have the audacity to   take this action through a very non transparent medium  and hide behind psuedonyms  and false identities .
If you look at Stewart and associates Lawyers web site http://www.stewartlaw.co.nz  you will note that their logo is
Equity law Barristers   Logo   can still be found on the way back machine
so not too unexpectedly  we find that the letter head and signature block  used by Ms Leenoh   is
and we are asked to believe that   it is branch of of Stewart and associates, well if it is then it is also a branch of  Equity Law barristers Limited  a  former law firm,since that is the address the so called " branch " is operating from  and whose  telephone numbers and Po box are used see  this  for the address
Ms Leenoh comes with her own  issues  , the name she obtained her degree in is Lee  she claims to have  a conjoint degree from  the university of Auckland  and  a search on Leenoh reveals no graduates by that name  But a search on   Joo Yeon Lee  reveals that  there are  several persons by this name  and   a LLb and B com  for   one.
We support  the call for transparency   in   transaction    both companies and  in the  law register  .
We have a right to  at all  times know who we are dealing with  in a manner which takes speculation out of the   picture.
The court is not a place for deception  and  any one  engaging in deceptive practices should be held accountable to the law   and  the person  who   exposes the deceptive practices should not have to expect to end up in  court.
Michael  Downey will not be sharing a drink with any one tonight.  He will be on his way to  prepaid accommodation at  one  of her Majesties establishments.
Michael Downey apparently has some 30 previous convictions but despite this was employed By translegal  Services NZ limited to serve documents .
As it tuned out  he  took a short cut and did not serve them   he filed false affidavits then filed   more  false affidavits to cover up.
he was caught out because of this blog.
Tony Parker, now of parts unknown and also  employed/contracted to  by Translegal  services new Zealand Limited    failed to serve documents  which  placed Verisure into Liquidation.  The non service was not so much an issue because  if the documents had been returned to the court unreserved nothing would have happened.
Instead a false affidavit was   filed .. perjury in other words.    But Mr Parker was no where to be found. The Director at Translegal   did not have a contact address   and   simply didn't know  where he was despite having contracted  this essential  part of a legal proceeding  to him for years.
Our posts

Approved and acceptable standards for document service in New Zealand  and Translegal services NZ Limited another lesson in document service   attracted the attention of a north land lady  who recognized the symptoms  and realizing she was not  alone  contacted us.
this led to   Michael Downey  a known criminal to being  charged and convicted.Translegal services NZ ltd contracts criminals to serve documents.
Today was  sentencing  day  and we are very happy to report  that the court considered this  act of filing false affidavits  serious enough to  send some one to  jail
Too often people who come to court and claim they have not been served are treated as liars.
We have proved that  Document servers come from all walks of life ,  they are apparently not screened by some companies and there are few checks and balances to ensure that accurate  affidavits are placed before the court.
We believe that when criminals are  engaged to  take the first step  in  court proceedings  then  the entire  proceedings are suspect as  the very foundations  are unsafe.
other related posts
Closer LOOK at the FALSE Affidavits
Document-service-a-major-conern
Last year  I  raised the issue  of 3/4 million  in donations to  Len Browns election campaign from the New Auckland council trust . A year on we are still no wiser.
What has  transpired is that  the New Auckland  council trust mentioned in his election return has a Post off  address  Being Po box 20084 Glen Eden .  Rob Stock of the Sunday star times  in his  excellent story ascertained that  Greg   Presland   was involved in the "trust"
Now I have to enter a word of caution here  we  say trust  because that is what   we are being told   it is, there is and has never been  any evidence that  the New Auckland council Trust is actually a trust or  just a string of  words  which sound convincing.
By  Putting Greg Presland into the Mix  whole new possibilities arise and I very much see the parallels with  the Animal welfare Institute of New Zealand ( AWINZ )the  fictional organization which was a law enforcement   authority which existed on Waitakere city councils premises   and used the council staff and infrastructure to  give an appearance of reality.
The AWINZ blue print is so ingenious  that   it  could not have been original  and being fully aware of  the  manner in which it worked  I see many parallels  and   I  firmly believe that  AWINZ and the New Auckland council trusts,  in the fictional world   are  very much related as  those who created   one inspired the other.
What I see here  is massive  and it can happen in New Zealand because no one checks and because we pretend to  be corruption free , corruption has a free  range .
Lets look at two "trusts "
First of all AWINZ.    AWINZ made an application for law enforcement powers  through Neil Wells, the man who had written the legislation for  the animal welfare act ad had advised on it as Independent adviser to the select committee. see the application  here
Note that  the  talk in the application is about business units  and note in particular the attached trust deed .. it is  unsigned.  Yet On the cover sheet Neil Wells signs as trustee.
In 2006 I questioned this  and rapidly go my arse sued and paid more than any   criminal has ever had to fork out , the lawyer  who came to  my help and put me further in the red  is another  story .
The trust deed which was produced to prove that the trust existed  was dated 1.3.2000  No one ( in authority )  had ever seen this deed prior to its production  through very bad photo copies in  June 2006 . We later found  that there   was a second copy which was  dated the same but was different, that copy had been supplied to Maf at about the same time .
to a thinking person  the  questions would arise.
Why are there two different deeds.
why was the trust deed supplied originally not signed.
If the deed was later signed 1.3.2000  how could an application have been made 22.11.1999
How could  Mr Wells have signed as trustee of a trust in 1999  when the trust did not exist.
As a former police officer  I woudl have thought that the application was fraudulent, but apparently I am wrong.
Another odd connection  was that the people who came forward  to  legitimise what i believed to be    sham trust, but was actually a fiction ,  was a former Mayor Wyn Hoadley   and a Jp Graeme Coutts .  Strangely enough     where ever you go on this murkiness   there are mayors,  former Mayors  and Jps  and I have to wonder .. what are the chances of that ?
Mr Wells and Mayor Bob Harvey   worked in advertising together  I know this because Mr Wells  said so on his  CV which I retrieved from the internet at the time Neil_Wells_CV_December_2003     1971–1974      MacHarman Associates Ltd, accredited advertising agency: Media Manager 1971, General Manager 1972.
Bob Harvey was the founder of that agency and worked there form 1962  until  1992  see source
When Bob Harvey was elected Mayor in  1992  he therefore brought with  him many business connections   and   I believe that this led him to setting up  Enterprise Waitakere   in a most unusual manner .
Enterprise  Waitakere  was registered as a   charitable trust
When it was registered as a charitable  trust  only a   trust deed  was supplied  with  one trustees signature on it , that of  former Waitakere Mayor  Tony Covic.  The JP  who signed it off    was   the    sitting Mayor  Bob Harvey.
No one checked  that this  was a copy of the trust deed  and in my  humble opinion it  was not  because  no other trustees signatures are shown on it , the  purpose  of the trust   was stated
A. The Council is establishing this trust to facilitate business investment, employment and economic development for the benefit of the inhabitants of Waitakere City on the terms and conditions set out in this Deed and concurrently with the execution of this
Deed the council has pal.d to the Trustees the sum of  ONE HUNDRED DOLLARS ($100.00) by way of gift to be held
on the trusts set out in this Deed.
B. The Trustees have agreed to hold the sum mentioned above and any other property which they may acquire or
which the Council or any other person may assign  transfer deliver or otherwise set over or appoint to the Trustees for the purposes and on the trusts set out  in this Deed.
what is significant   about this trust   is that   the person  who was later put in charge of it  was none other than Greg Presland
And  this trust ceased to exist  1 November 2010   when the supercity   commenced.
I have sent a LGOIMA request  to see where this money has gone , it would be a serious matter in my opinion if this  money  went to support a mayor  of choice   by those who ran many interesting  schemes in Waitakere .. but more on that later
The involvement   is very Labour orientated  and  when a common denominator is found  we need to examine that further.
to be continued.
I am trying to locate   Doctor Ernest Narodetsky  ,according to internet searches he has worked at
Centremark Medical Centre, Shop 10/52 Price Street,Nerang, QLD 4211,
Coomera Village Medical Centre, Unit 8/658 Reserve RoadUPPER COOMERA QLD 4209,
Christine Ave Medical Centre Bermuda Street Robina 4226,
Plaza Medical Cntr232 Napper Rd
It would appear that he is now retired as he does not appear on the medical practitioners register .
The reason I  would like to locate him is  to ascertain if  he actually  swore this affidavit affidavit of Dr Narodetsky and if  he  did  why did  he say those things which are simply  not true.
I rang the doctor in  early 2011   and told him that    I had been a client of xxxxxxxxx and that High court judges had been  asking questions about  his qualifications . I simply asked which university the  law degrees were obtained  from  and I most certainly  did not  say that I was  ringing with the permission of xxxxxxxxx .
Ifind it strange that the  doctor should sign an affidavit which  has   his name incorrectly spelt on it   and I very mush suspect  something very untoward with regards to this  document and therefore need to  speak to him   to clarify matters and possibly call him as a witness.
If any one is familiar with the doctors signature   or can compare it to any on file  I would be very grateful  .
Grace Haden
Grace@verisure.co.nz
Thank You   Curtis Gregorash
This morning when I woke up  I had never heard your name, I read my Herald and you have  restored my  faith in humanity.
In my experience we are   riddled with corruption  .It is concealed by those who work  for it,  intentionally, through  ignorance and  others for self preservation.
At last there is some one   who  not only has the   values to resign  but also the guts to speak out .We need more like you Curtis , there is actually strength in numbers   and  wouldn't that   just make such a difference on the integrity of New Zealand.
Corruption is like cancer.  You can deny   you have it   but in the end  the symptoms will be too bad and it will either become obvious  or   you simply pop your clogs.
I Stood as an Independent Candidate for  Epsom  to  highlight the corruption issue.  I think I have contributed to the exposure of it  but  only in a minor way  as   what I have had to say has as usual been   well concealed,  yes the media play their part in the concealment too .
I happen to think that if the   improper swearing in of police officers is a significant issue then a fraudulent application  for Law enforcement powers  and as a result   having this granted to a fictitious organization  would also be of significance. The Animal welfare Institute of New Zealand  (AWINZ )enforced the animal welfare act  for some 10 years  despite having  any  identifiable  legal persons  revealed behind this trading name.  Ultimately   four people, who together have no evidence of having run the  " organisation " and who  MPI have no record of  being  the  applicant , sought to have the law enforcement  status revoked 
Both National and Labour   are involved  in this   corruption,  and  it is not as if  it has not been raised with Government departments   the office of the auditor general, Ombudsmen , SFO, MPI , Solicitor General , office of the prime minister etc   did not know,  they all knew   and all played their part.
We have  preciously highlighted the reason  for that , it  is because they  all support Transparency International New Zealand  . And  What does Transparency International – New Zealand Know about corruption ? apparently not much ,  they know how to deny  that corruption exists   just look   who supports them in their quest to   portray  that  New Zealand is the least corrupt country . In the end  Transparency New Zealand is a business  and  needs to be paid . Rule 1. never bite the hand that feeds.
Come to think of it Transparency International New Zealand has been surprisingly  quite   during the election campaign .
Then  the other  item   which was of news this week was that  There are reports that Chinese communist party anti-corruption officials are looking to investigate suspects in New Zealand.
Mr  Peter Goodfellow   got involved in the matter as mentioned in the  article  but   we have found connections with him and Oravida see Nationals multiple connections with Oravida – is it all about scampi ?
Then  there is the issue of the Crarfar farms and he manner in which  New Zealand farm land is being bought up in a most non transparent  way  and  here again we have a connection with Oravida  through their former director  who resigned from  Orvida one day  and  set up  with   those involved in making an application for the farms  the next  day and then doing so  deceptively  in my opinion through a  British Virgin Islands Company  Is there an obligation to comply with directions of the Overseas investment office ?
New Zealand is all about big business  we are happy to facilitate anything  from International money laundering   to  selling off our land  to unknown persons  all the while  we have this pretense of being squeaky clean
In 2011 commerce Minister Simon Power wants the taxman to help crack down on NZ registered companies implicated overseas in smuggling, money laundering and tax fraud.
Three  years later and  another election later  nothing much has changed in the mean time  brand NZ has been damaged   by having  our companies  registered here  through our slack company registration processes  being used in international money  laundering  and fraud.
We dont learn from our mistakes , we allow  the real criminals to use our justice system to conceal corruption  and  beat up   whistle blowers.
The Government  and  its employees   all stand on the side line and are complicit.   I takes a very special person to   make a stand . I have  heard far too may  say, "I am just a few years off retirement  I dont want to rock the boat.  '   Those who remember the   old TV program Gliding On.. Well  Its alive and well  .
I am preparing my submissions for  the commission against corruption petition  which was presented in June , let us hope that people vote  wisely   and that  we will see the C word  ( corruption )  Used a lot more  and  also see actions to combat it.
Not too long ago  we  posted an article with regards to Milk New Zealand Holding , this is the company which  is purportedly  owned  by  Shangai Pengxin
The  office of overseas investment OIO Assessment at page  four stated
The Applicant is Milk New Zealand Holding Limited ("the Applicant"), a Hong Kong incorporated company which is an
overseas person under the Act.
The Applicant will register as an overseas company under the New Zealand Companies Act 1993 prior to acquiring the Investment.
It transpired that the  applicant  did not   comply with this direction   instead  another company named  Milk New Zealand Holding was registered as a New Zealand company   with a share holder initially unidentified but later revealed to   be Milk New Zealand  Investment  a  company registered in the British Virgin islands .
I requested information from the companies office   through FYI  and a response has  been received  .
MILK NEW ZEALAND INVESTMENT LIMITED  is indeed registered in the British Virgin islands , but the  companies register  there does not  disclose who the share holders  are .
The British Virgin Islands company was   registered on  24 May 2012  , the company which registers off shore   incorporation has provided a certificate of incumbency    which presumably is only accurate as  at the date it was issued.
Additionally   the  final paragraph it  states that the register may be kept elsewhere and their records may not be up to date .. so fat lot of use that certificate is  .
But  going back   to the instructions   of   the OIO   it states   The Applicant will register as an overseas company under the New Zealand Companies Act 1993 prior to acquiring the Investment.
The  agreement therefore  between the applicant and the government   has not been complied with    and the  Purchaser  has no   obligations to fulfill the    conditions  as the purchaser is not the applicant , it is a grand son   who has the same name .
It is the   company  in between the applicant  and   purchaser which is of concern  as     this is the  weakest  and   a very non transparent link in the chain .
I wonder  if any one will do anything about it ? I have sent the  open letter below to the ministers  .
Sent: Wednesday, 10 September 2014 10:01 a.m.
To: 'm.woodhouse@ministers.govt.nz'; 'b.english@ministers.govt.nz'; 's.joyce@ministers.govt.nz'
Open letter to the Ministers  of finance,   land information  and  economic development  and OIA request
I wish to draw your attention to the fact that  the purchaser of the Crafar  farms   was not the company which applied to and was approved by the OIO
The directions of  the OIO  appear to have  been ignored , these  were  that "The Applicant will register as an overseas company under the New Zealand Companies Act 1993 prior to acquiring the Investment."
The resulting group of companies went on to purchase more farms  and a deception/error occurred which caused the OIO   to state at point  16  of the application for the purchase of the  Synlait farms
"In 2012, Milk NZ was granted consent to acquire 16 dairy farms known as the Crafar Farms ("Crafar Farms"). Consent was granted subject to extensive conditions, including annual reporting. The Overseas Investment Office has recently received Milk NZ's first annual report and is satisfied that Milk NZ is not in breach of any conditions of consent."
But the report which  was produced was not from the applicant  in the Crafar application  but   from  a company   which  has the same name and purports  to descend from the applicant.
The statement  on the OIO web site  states "Milk New Zealand Holding Limited (Milk NZ), the company that purchased the 16 former Crafar Farms last year, has submitted its first annual report to the Overseas Investment Office (OIO)." This statement is  true however it was not the company which was approved to purchase the farms , it was in effect a name sake  with   questionable genealogy.
The annual report  furnished    further complicates  matter s by referring to the purchaser of the  farms as being Pengxin New Zealand Farm Group, which is a subsidiary of  Milk new Zealand Holding  (NZ)    as opposed to  a direct subsidiary of Milk  New Zealand Holding,  (HK)  the applicant  .   As a fraud investigator I am aware that  through the use of names  assumptions  can be made which  divert     those    who accept the assumption away from the truth.
In between  the company ,which was the applicant  Milk NZ holding ( HK)   and milk New Zealand Holding ( NZ)   is  a non-transparent  and unscreened ,unapproved   entity called Milk New Zealand investments  .This  has a certificate of incumbency dated  5 december 2013, which by its own  disclaimer may or may not be accurate.
Milk  New Zealand holding the applicant    is not the   purchaser or the  direct   owner of the purchaser  and   this may bring about   issues    of its own as the purchaser is not  a party to  any of the conditions agreed to   with the OIO .
There appears to be a disconnect between the OIO  and the  MED .   No one has   verified that the   applicant  has been properly  registered as directed as an overseas company under the New Zealand Companies Act 1993.
 It would appear that the provisions of  the act specified under  the heading  Overseas companies has not been complied with .
As per section 15 of the companies act,  each  company is a separate legal entity , therefore   the applicant considered by the OIO  and the purchaser are two separate legal persons.
By way of OIA   please provide   copies of any documents in which   any of the ministers or ministries have considered the fact that  the applicant in the  Crafar farms  deal was  not the   purchaser . And   please provide copies of  any consents   which  have allowed the  purchaser to be different from the  applicant .
I ask this  under urgency due to the Lochinvar station being negotiated  and if falsehoods exist   then this should be  addressed  prior to the sale  going through.
Regards
Grace Haden
What would happen   if the  silent majority was not  silent ?
Imagine if  every one who is  eligible to vote  voted .
The undecided would become the deciders  and we may all  be better off because of them .
Instead of not voting  if all non voters voted  for nothing but " other minority parties "  which received .48%  of the vote in the last elections  their  vote take woudl be increased  to  34.63%   which would be  3.47%  more than National  got in the  last elections .
Now wouldn't that be a  left field game changer  ?
These minority parties  would be in a position  to form a government with any one   . They could   actually form a Government  with every one except national and Labour .
They could throw out    consultants, advisers  and  just runt eh country on good  old common sense  .
It would be any ones guess  who would be prime minister  but I certainly do hope that   the first thing this parliament  would address is corruption  .
I have no doubts  that those in  the Grey are those  who can help us beat the  1% .. are you in  ????
  Petition for an independent lawyers authority
What is the point of having laws if there  is no accountability to it?
We have screeds of legislation  which applies to lawyers  but just about every time  a complaint  made to the law society  comes back with the words that the lawyer concerned does not meet the threshold   for that rule or offence  or it is written off  in some other lame manner  without real consideration of the rule has been breached or not .
We appear to have allowed a  Grey area creep into law a decision which says technically they have  broken the rules or ignored them  but we dont think that it has done serious damage.  Should we  perhaps  re write our laws  so that  the  law can be broken  by 5%  , 10%   or even totally ignored or sat theft is not a theft is  the sum is less than , or   too bad he stole your TV  but because it was old it doesn't matter.   Or simply apply  the law  selectively  to people  who you think   has  good reputation which will be tarnished by  a conviction  regardless of the facts.
I think I may have  hit the problem on   the head there as our legal system is built  on the 12 the century  legal concept  in  Britain.There were four inns of court  Grays Inn,  Lincoln's Inn,   Inner Temple,    Middle temple , the links will take you  on a fascinating    voyage of discovery .
It  is perhaps not  very surprising that the words   Bar, standing  and  Inns   are all associated with the   law  .That is why only those standing  can  be at the bar, I can only guess that the others  were under the  table  or  dead in a corner  .
Through the   involvement of the Knights Templar and the  inns,  religion was a tool used  control  those both in the  Inns  and those   on whom the law was practiced. The Fear that  some harm would befall them  would  get any  one  to confess except those  who secretly knew that  you could tell lies and get away with it.
But fast forward to  2014, knights in shining amour are out, religion has been  shown not to  deliver the thunder bolts and lighting  to those who  do not speak the truth  or act honourably  . So what do we do  we   say to the lawyers   go and form an organization and control yourselves. New Zealand Law Society
As a safe guard we   set up  the LCRO    to which you can appeal  if you dont like what the law society does  but  we make certain that the people on the LCRO are appointed in consultation with  the law society  and also funded by them.
Because of the lack of funds the LCRO is desperately under resourced  and there appears to be a wait of some 2 years  before the matter is determined by the LCRO , evidence of this is  shown  in the dates of  the determinations .
To expedite matters and  to make it appear that most of the lawyers are good  guys   the law society " writes the complaint off " in their  early resolution process, this has the effect that people   just done bother making complaints   as it is simply a waste of  their time.  Their actions with lawyers are more akin to that of a mother of a very spoiled  only child  , rather than a mother of 10  who  in years gone by would have given   the culprit a good reason to remember why he has to stick to the rules.
I   have   only ever had one successful   complaint to the law society  and  that took 3 years to complete .  I was to get $30,000   after  false invoices had been issued .
As a former police officer I find it appalling that a person with  the full weight and responsibility of upholding the law and being an officer of the court    can  commit  acts which  when I was a police officer  were crimes .I have seen people locked up for  stealing  a packet of tobacco  yet here  I have been deprived of a massive sum   through false accounting and the  offender   is now suing me for bankruptcy.
Bankruptcy and liquidation are two processes used to  " take some one   out "   which liquidation of a company is the equivalent of killing off an opponent, bankruptcy is as close as you can  legally get to  bopping off a person  who gets in your way and if  they resit  they will son find that another $3,000 is added  to the bill.
This week a  Lawyer was  jailed for stealing from clients  this brings about the question, what is the threshold for theft? In my day a theft was a theft  but it appears that now thefts are acceptable up to a certain limit.
I have also become aware that  the law society  has a process which takes time  and  does not allow for intervention . Since  filing my  complaint with regards to  my former lawyer in  February 2011,   he has  taken me to court no less than five times  and my matter  has still not been resolved.
He is currently trying  to bankrupt me over $3,000  and  sue me for $500,000 .   All these court processes have   strict time frames  and   is  taking my time.  It has occurred to me that if he  bankrupts me for $3,000 all  my  issues will go away    and when your broke there is no point in coming after you for more dosh  cause your bankrupt.. It must be the  best  place to be. Perhaps my former lawyer is  trying to make me an example after all he   is in the business of setting up trusts  so that people  can hide their  money overseas . I know I wont get a cent from him  as  he  , despite  his business connections does not hold assets in his own name.
A  very good example  of how the  process is abused  is  that  my former lawyer   who was struck off as a  lawyer but  has had a reprieve and can practice   again if the was to get  a practicing certificate , is apparently  running his practice through a Proxy, a   very junior junior   who is working under the supervision of a lawyer in Alexandra and claiming to be a branch of that law firm   and having incorporated   both  law firms names into  the   trading name for the branch.
The very junior lawyer  operates from the premises of the former law firm  and    any one not knowing would think that it is business as usual at the former law firm .   I rather suspect that she is being given Practice   experience  by suing me,  all it can do is  cost me money  because if I  hired a lawyer and was   going to get a cost  payment in favour of me,   my former lawyer would  simply skip the country .
Now I consider  taking court action without   any evidence  as an abuse of process , it is akin to beating some one up  with a piece of 4 x2  and saying  sorry  wrong person  , didn't mean to  hurt you .
But the law society will no doubt look at this and say no harm  done  and leave the door wide open to the next lawyer to make the same mistake.
In the mean time the person who has had  the court action filed agaisnt them has  how many sleepless nights?
This " mistake  ' is actually a breach of the rules   and   the law society   has a duty to keep lawyers accountable to the rules , but the reality is that it works well for  lawyers not to be hard on   this  kind of thing  as it gives them something to put pressure on people with  .
This is not the only mistake   there have been many  .
It is for such  incidents ,  that I believe that the law society  should not be the both  the  body which disciplines  lawyers and holds them accountable .   I have drawn up a petition to segregate the functions of the law society  being 65 Regulatory functions  and 66 Representative functions. And to ask the government to set up one organization which    is dependent of Lawyers and only has the regulatory functions   so as to  hold lawyers truly accountable to the law.
A matter  follows   from complaint to law society , to LCRO to  tribunal   and  even after that there is  appeal
I am 4 years in on my matter and we have not hit the LCRO yet  , the LCRO will need at least 6 months to make a decision  then    there can be an appeal to the tribunal . Bankruptcy is just a  few   months  so it is a lot easier  for the lawyer to beat up his complainant  than it is for the complainant  to get  justice .
We need a process which work as  fast as a bankruptcy application does, a  process    during which administrators can intervene  and assess  all  court action  between the parties  and ensure that  only matters  are filed which    have followed the rules, proper negotiation and for which  there is evidence.
No more soft touch for lawyers.  They need to be held accountable to the law  to a Higher degree than the people who they proceed against . You can help by singing the petition
The petition is down loadable here   Petition for an independent lawyers authority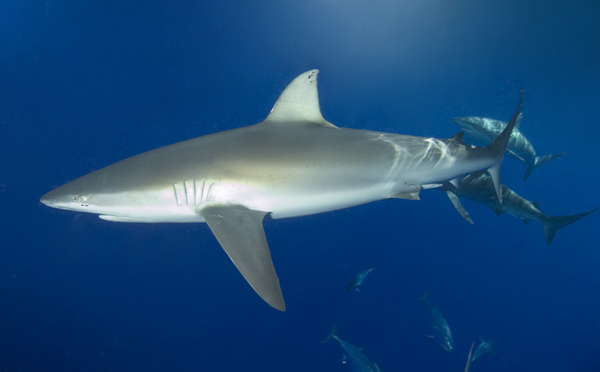 Several days  ago the press reported that  Rawshark  the alleged hacker is retiring . at the time his  Twitter account @Whaledump was suspended and he tweeted through an alternative account  that
The account posted that "every device used in this operation will have been destroyed and disposed of along with all the decryption keys" by the time the tweet was read.
Who ever Rawshark is  must be aware of stories like  mine,  what happens to a whistle blower in New Zealand.
Heaven forbid that ordinary people should  listen to a whistle blower, that would shatter the illusion, the perception that new Zealand is the least corrupt country.    so   this is how we deal with whistle blowers in New Zealand
1. Discredit them.  take the focus from the actual incident and   place it on  another event  which  will   be  contorted to make the whistle blower  appear as though they are driven by revenge. This is part of the concept of DARVO
DENY
ATTACK
REVERSE
VICTIM
AND OFFENDER
In my case I had worked on a trust with Mr Wells, The Auckland air cadet trust.  I  had been the  treasurer for 19 Squadron and  knew how hard the kids worked for their money , most of it was to keep the   motor glider  GOD   in the air.
When I took over the accounts for the AACT  , they were a mess  , the trust was losing  $1500 per month , I   straightened up the books asked hard questions  and for my efforts was kicked off the trust by Neil Wells who  was chair man and without warning    stood before the other trustees  and  read from  some notes telling them that I   was bringing the trust into disrepute and needed to be removed.  . I  could not understand what was going  on  I felt totally Bullied  and demanded  evidence .  The evidence never came and the notes which  Wells had read from   disappeared.   The rules of the trust were   re negotiated  so that Wells had the numbers  to remove me as trustee .  As a result of this I sent aFax to him at his work   telling him that I believed him to be the  greatest bully I had ever encountered.    ( for the record  the kids no longer  fly, the building they got had a massive cost and a 10 year lease.. how stupid is that  ? I suspect the trust was supposed to  go under   that is why he had to get rid of me   I  ruined that  plan )
As a result of this Fax I received a phone call  From Lyn Macdonald the bird lady, she was at the time a council dog control oficer and was concered that she was required to  volunteer her council paid time to  an organisation which Mr Wells appeared to run called  the Animal welfare Institute Of New Zealand AWINZ
She put me in touch with Robert Frittmann whose cat had been unlawfully euthanized on the authority of AWINZ. Robert, a security officer at the time, had tried but failed find the "organisation" and failed to get accountability.see the news item  Couple demand compensation for dead cat.
It was a council officer who  came under the auspices of AWINZ  who had used the animal welfare act to  illegally remove the cat.  Tom Didovich the council Manager at the time  wrote to Mr Frittmann
Like Robert ,I  could not  find who or  What AWINZ was so together with Robert and one other person we set up a trust called the Animal welfare Institute of New Zealand  so as to confirm that  an organisation existed as a legal person or not.
We were successful  in registering our name proving that   no organization by the name Of teh Animal welfare institute of New Zealand existed in New Zealand
Had AWINZ existed the matter would have finished there. I would have told the parties who and what the organisation was, instead I found that it did not exist in any legal or identifiable form. In stead we asked Questions  of Both the council and  MAF as to why an unidentifiable  non existent  organization was enforcing animal welfare law and why they were contacting to   an apparently  fictional Organization .
MAF had believed that AWINZ had   existed as a legal person and  had infact been assured of its existence, nut no one had checked.  So Six years after this unknown  and legally non existent   person took on law enforcement   authority  Told Mr Wells   was told to  register  AWINZ  . But of course he couldn't do this  because we had the name . So he recruited some support   and  tried to pressure us into submission , just like he had removed me off the trust.
And so   I came under 8 years  of attack , the aim was to do as much financial damage as possible  and in so doing they  also destroyed my marriage and my family.  We are just collateral damage to keep this  secret under cover.
I find it interesting that   twice now  there has been intervention because police officers were not correctly sworn  but  one of two private Law enforcement authorities  was a total fiction  and we address that by throwing up   walls and blinkers  and pretending that it never happened.   So much so that I cannot get the press to   publish  anything.
I often get calls from Would be whistle blowers  this week from a person  who was concerned with the council again contracting to  unidentifiable persons    this time  Dialect Communications who received $8,000 in rate payers money . I have also raised the issue of 3/4 Million  Len Brown received from the New Auckland council trust.  No doubt his term of office   will be over before the police finish their investigations .
The court also likes  to back up  lawyers on   claims of fictional organisations   and  in my latest judgment from the court  the Judge . Patricia Cunningham ,  goes out of her  way  to attack me  instead of addressing  the issue .  Needles to say since I was not a party to those proceedings   the party involved, Our now renamed Animal owner support trust has filed an appeal.
So folks  that is how  we keep our least corrupt  status  by destroying  any one  who has the audacity   to say.. "but surely that wrong"    that is how  we   are the least corrupt.. we simply bully people into silence   speak up and lose your  home and Family…  Pretty good  for the least corrupt country  isn't it ?  So lets all dash out  and vote for the parties which   support corruption , National and Act  .  ( I have a silent hope for  LabourAndrew little presented my petition for a commission against corruption .)